Rashida Jones Will Join The 'black-ish' Family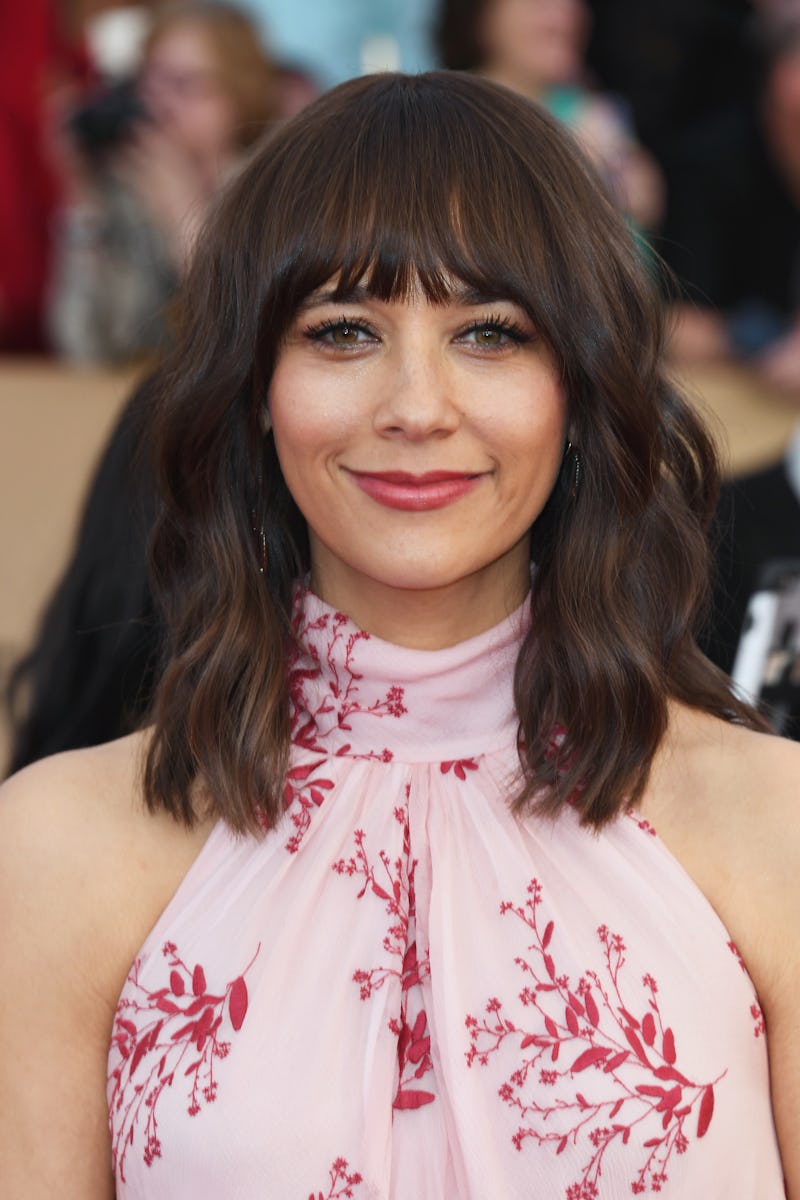 Alberto E. Rodriguez/Getty Images Entertainment/Getty Images
Big news, TV fans: Entertainment Weekly reported that Rashida Jones is joining black-ish as Rainbow's sister. Wait, Bow has a sister? Who knew? Like, seriously, just when I thought I knew almost everything about the Johnson family, they've decided to add a new guest character. But, what will Rashida Jones' role as Bow's sister add to black-ish? According to Entertainment Weekly, Jones' guest role on the show will focus on the false notion that Bow (Tracee Ellis Ross) and her, yet unnamed, sister actually share a lot in common. From the sounds it, it appears that the two will, in fact, learn that they're quite the opposite during their sisterly visit.
There's no doubt that adding a new member to the growing tribe will bring about an interesting storyline for Bow's side of the family. If you're a fan of the critically-acclaimed ABC sitcom, I'm sure you are fully aware that the clan will soon be welcoming a new baby boy into their bustling brood. The new additions come just as eldest daughter, Zoe, prepares to embark on her own life journey as an adolescent entering her first year of college, making the arrival of Jones just in time to coincide with all of the many changes that will soon take place within the household.
Over the past 3 seasons, we've certainly learned a lot about both sides of Andre and Rainbow Johnson's families. Throughout the years, we've come to know both of Bow's hippie loving parents, learned of her bi-racial roots and watched the intricacies of her relationship with live-in brother, Johan, develop. On the other side, we've seen the inter-workings of Dre's divorced, live-in parents, Earl and Ruby.
And I don't know about you, but it literally feels like I'm kind of part of the family now, as I've diligently studied everyone's personalities and quirks so much so that I can almost predict the direction that each and every issue is going to take. But now, there's a new dynamic set to enter the Johnson family fold, with Rashida Jones joining the cast as Bow's sister.
Since it's inception in 2014, black-ish has never shied away from tackling many of the social issues which currently plague our country through the, sometimes lesser-heard, prospective of the black community. So you can be sure that Jones's appearance will most definitely come with some sort of message.
If real life is to imitate art in any way for The Office star, the subject of ethnicity will certainly arise. In the past Jones, who is bi-racial, has spoken out about her cultural identity, once telling a reporter in 2012,
"I have gone through periods where I only feel black or Jewish. Now I have a good balance."
While it is still unclear what exactly will come of this latest guest role, you can be sure that black-ish is fully prepared to address any and all controversial subject matter that should arise.
Jones' episode, set to air April 2017, will add her name to a long list of guest stars that have previously graced the sitcom. Tyra Banks, Regina Hall, Raven Symoné and Michael Strahan have all made joined the show in the past.
Surely, Jones could add a lot to the already strong family dynamic on black-ish.