Heather Dubrow Has A Fancy Pants Web Series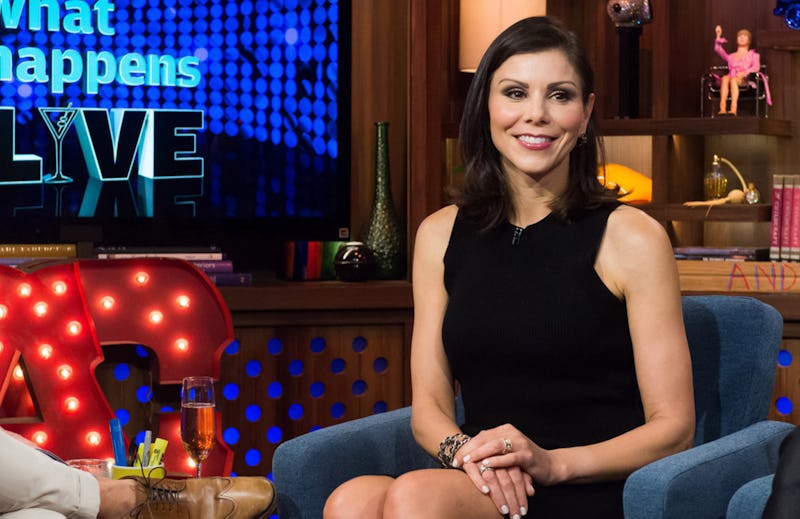 Charles Sykes/Bravo
Thank the hexagonal ice cube-shaped stars above, Dubrow Diehards, for your queen has a new series for you. A web series, to be exact. (And you know Queen Dubrow would want us to be exact.) As PopSugar reported, former Real Housewives of Orange County star Heather Dubrow teamed up with Evite on a web show called Celebrate with Heather Dubrow. Every episode, She Who Gave Us The Groundbreaking Hoedown will impart party hosting wisdom to her audience, so take notes.
I am not kidding about the taking notes thing. This is the person who threw an elaborate bolo tie gala on the plot of land where her house would be some years later, for champagne doorbell's sake. There was a mechanical bull, an onion ring stand, and a model of the Dubrow family's future home. If that isn't an iconic party, nothing is.
"Are you a party goer who wants to be a party thrower?" asks the Celebrate with Heather Dubrow website. "Learn from Heather Dubrow as the hosting natural shares her personal tips for how anyone can pull off a party and be there with guests at the same time."
In the first video, the Bravolebrity tells us all about how much she loves celebrating, creating memories, being organized, and investing in a pair of scissors that are not shellacked with dried glue. You can watch the first episode below.
You know what this means, Dubrow Diehards? If and when Dubrow's absence from RHOC Season 12 gets too be too much, plop down on your sofa and watch YouTube series Heather's Closet, listen to Heather Dubrow's World, and check out Celebrate with Heather Dubrow. Oh, and don't forget the champagne and onion rings.