Would You Try Red Lobster's Biscuit-Flavored Lip Balm?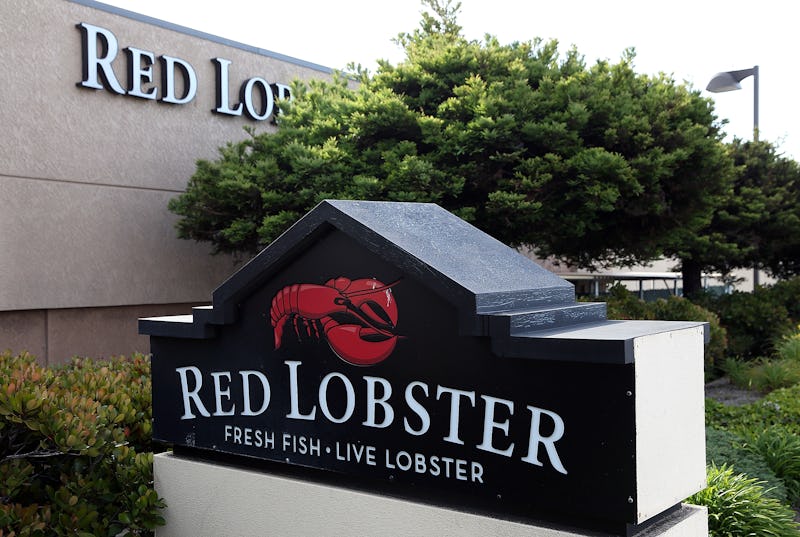 Justin Sullivan/Getty Images News/Getty Images
Red Lobster may be known for its seafood, but those who've been there know that their Cheddar Bay Biscuits are the true standout of the menu. That's probably why the company is paying homage to the favorite snack with a — wait for it — brand new Cheddar Bay Biscuit-flavored lip balm.
That's right. In honor of the restaurant chain's 25th anniversary, Red Lobster has just announced that they're rolling out a limited edition Cheddar Bay Biscuit-flavored balm. There's a beauty product I never thought I'd hear of!
So what in the world does a seasoned biscuit lip balm smell and taste like? It has a slight buttery scent, with hints of a almost sweetened biscuit flavor."
The balm isn't the only biscuit-themed product that Red Lobster is giving away though: Apparently, the company is also giving away tees, magnets, and other goodies, all of which pay tribute to the delicious Cheddar Bay Biscuit.
Interested in trying a biscuit-flavored lip balm for yourself? Those who sign up for Red Lobster's Fresh Catch Club email by 5 p.m. EST on May 8 will be entered to win one of the 250 limited edition balms. Or start planning your next trip to Red Lobster to enjoy the cheesy goodness of a Cheddar Bay Biscuit now!