'RHONY' Star Luann de Lesseps Says That Infidelity Wasn't The Reason For Her Divorce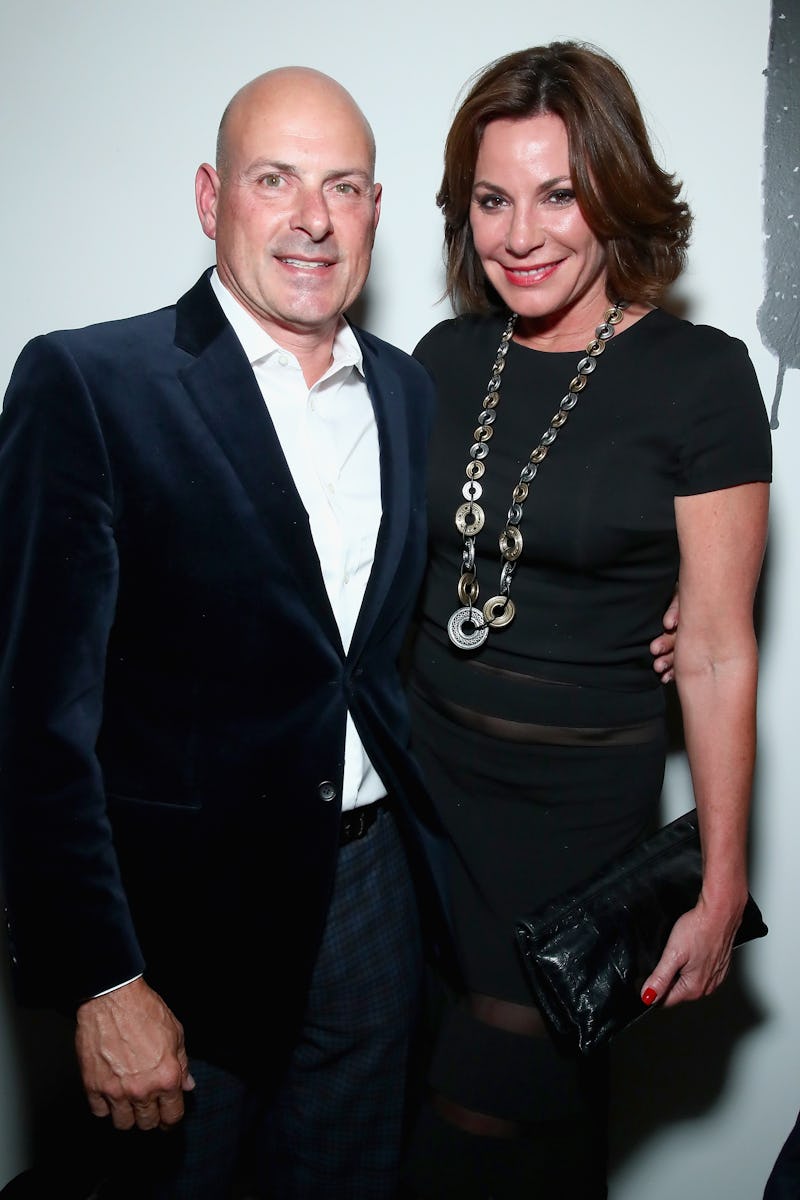 Astrid Stawiarz/Getty Images Entertainment/Getty Images
If you imagined that the reigning Countess of Real Housewives of New York would have a change of heart about her relationship post-divorce, think again. Luann de Lesseps still says Tom D'Agostino didn't cheat, even now that they've ended their marriage of just seven months. (Somewhere, Bethenny Frankel's eyes just rolled so hard that they left her head and hit the floor.) The newly-single RHONY star spoke with People about the obstacles she and D'Agostino encountered in their short-lived union, but she still insists that infidelity was never one of them.
Instead, she says that the issues stemmed just from the businessman refusing to stop seeing his ex-girlfriends, not from anything more. As she told the magazine, "Getting caught in the press going out and meeting with ex-girlfriends, that caused a lot of fights to go on." She describes one particular instance during which the pair came back from a dinner party, only for D'Agostino to reportedly head back out for a solo meet-up. De Lesseps said, "He ended up calling an ex-girlfriend to see where they were. And that's when I said to myself, 'This is the last straw. This is really the last straw.'"
Another last straw was reportedly getting a glimpse at some of the things D'Agostino said behind her back, courtesy of the reality show. As the show aired, de Lesseps began discovering that her then-husband had made some disappointing comments in his on-camera interviews. "I started seeing things on the show, which I didn't know he was saying. Like, 'I'm a dog with a leash.'" (She seems to be referring to a conversation that D'Agostino had with his ex-girlfriend Missy Tool, when he described himself as "a dog with a collar.")
In short, de Lesseps insists it had more to do with appearances than reality, even after multiple sources claimed D'Agostino had been unfaithful. And while his version of events doesn't entirely match up with his ex-wife's, the businessman's statement does seem to imply that there was no cheating:
"I fell in love, got married quickly, and am very sad that two people in love are not together. The publicized reasons for the divorce make for a great Reality TV story line. I wish Luann much happiness and love."
But even with both people seeming to agree that there was no flat-out adultery, things still reached a breaking point. At least they seem to be handling the divorce civilly.