'RHONY's Luann & Tom Are Divorcing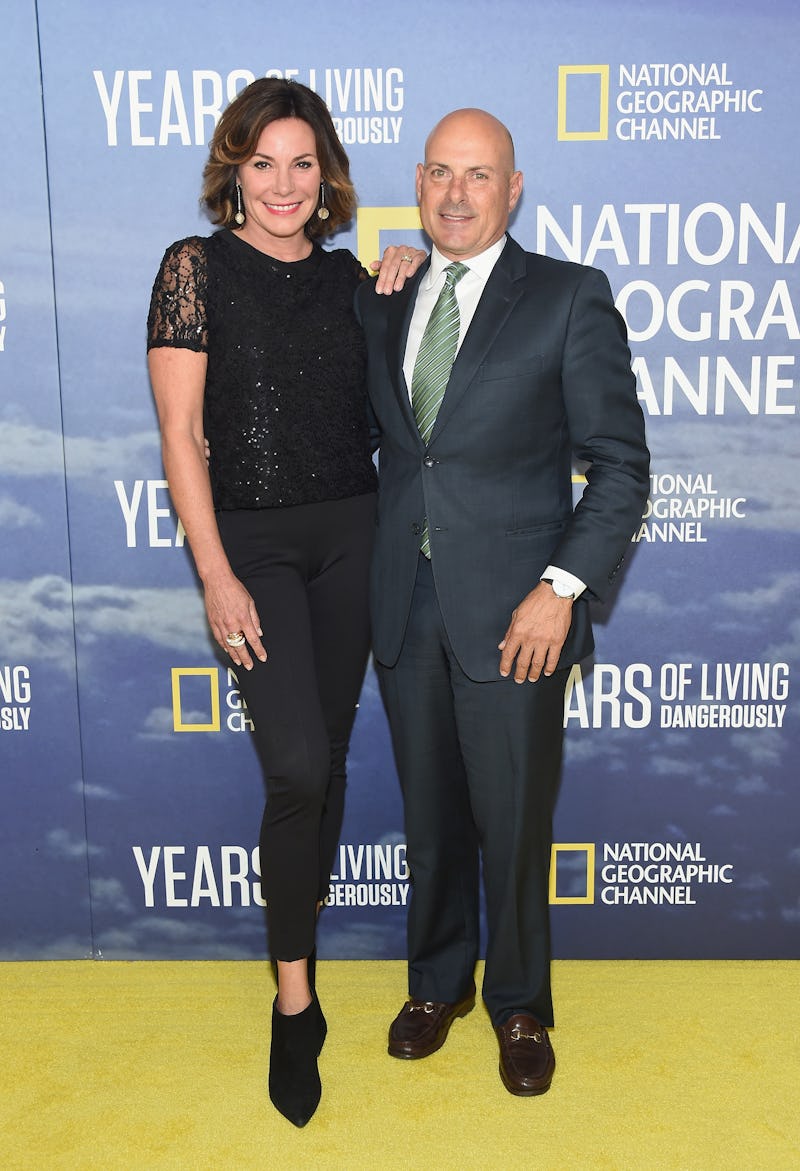 Michael Loccisano/Getty Images Entertainment/Getty Images
Well, this is shocking news out of the Real Housewives franchise, and that's not sarcasm. On Thursday, Luann D'Agostino confirmed she and Tom are divorcing on her Twitter account. The Real Housewives of New York City star wrote, "It's with great sadness that Tom & I agreed to divorce. We care for each other very much, hope you respect our privacy during this sad time!"
Luann and Tom got married on New Year's Eve 2016, which means they were only married for about seven months. They had only been together for a little over a year before that.
But it's not just the length of their marriage that makes this news shocking; it's everything the couple has gone through together up until this point. As RHONY fans know, a major storyline during Season 8 had to do with Tom being spotted with another woman at The Regency. This was something that the couple worked through, and Luann told Extra in August of last year, "Tom and I have worked through it, it's been difficult… I want everyone to know that we've gotten through it and we've decided that we really love each other and we've put it behind us."
On top of that, there was also Tom's past with a couple of the other Housewives. Sonja Morgan said she and Tom had some sort of friends with benefits situation over the years, and Tom had gone on a couple dates with Ramona Singer. While this didn't seem to phase Luann or Tom too much, it was still much talked about during the season.
On the current season of RHONY, Luann has been all about her husband and seemed to gush about him — and defend him to the other Housewives — at every opportunity. The show featured footage from their wedding and a party celebrating their marriage for the "friends who weren't invited," as Dorinda Medley put it. Her tagline is even "The only title I'd trade countess for is wife."
While Tom and Luann have been through a lot, she's often defended their relationship, which is why it's still a surprise that a divorce is happening so soon. In mid-July, Luann responded to marriage problem rumors, and while she didn't deny that anything was up, she did say they were working on things together. Luann told People, "Tom and I are in love, and marriage takes work. We are working on this together."
Since the RHONY finale airs next week, it's impossible that their divorce would be included this time around — well, other than on those update slides that appear at the time. But there's a good chance we'll be hearing more come Season 10.