'RHONY's Luann Responds To Marriage Trouble Rumors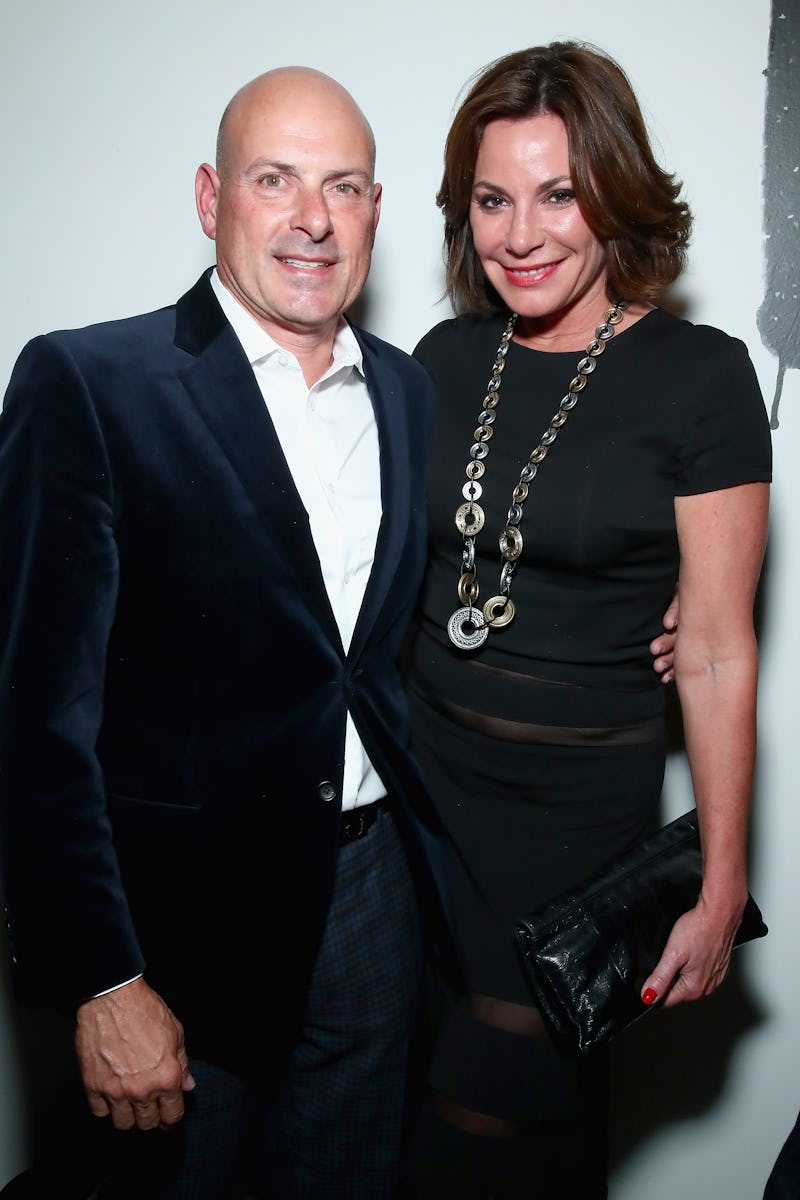 Astrid Stawiarz/Getty Images Entertainment/Getty Images
When it comes to Luann D'Agostino's marriage to Tom D'Agostino, the Real Housewives of New York City star can't seem to escape the reports and doubt that continue to swirl around it. Well, RHONY's Luann has responded to marriage trouble rumors first reported by Page Six Monday. The outlet reported that the two are struggling after just seven months of marriage. In response, Luann opened up to People with a brief statement reading, "Tom and I are in love, and marriage takes work. We are working on this together."
Her statement is short and super vague, but the fact that Luann didn't deny that she and Tom are having troubles within their marriage speaks volumes. She could've easily said, "Everything is fine and we are as in love as the day we first met," but she didn't. Instead, the former Countess said they are "working on this together." It's unclear what the 52-year old means by "this," but there's a chance she simply means they are working on their marriage. Whatever the case, they are clearly going through something that's affecting them as husband and wife.
According to a source reportedly "close to the Housewives" who spoke with People, "They have hit a major rough patch." The same source added, "This was going on before the wedding, and she was too embarrassed to call it off, so she tuned out what a lot of people were saying."
Regarding the latter, during a Season 9 RHONY episode, one of Luann's friends, Barbara Kavovit was filmed telling Carole Radziwill some major allegations involving Luann and Tom's marriage. "I think she has something to prove," Kavovit said. "She'd rather go through with it and get divorced than call it off." Radziwill pried further about Tom and asked, "What about him? There's so many rumors that he hangs at the Regency still, hooks up with women …" To that, Kavovit replied, "That's pathetic," and claimed she had informed Luann about Tom's alleged infidelities, "I told her."
In response to Kavovit's allegations, Luann wrote in her Bravo blog, "Another 'friend' of mine, Barbara K. was caught on tape spreading rumors that I was having second thoughts about marrying Tom...after she RSVP'd 'yes' to my wedding!" She continued, "I never would have invited her had I known how she really felt about Tom and me. #GirlCode? You can tell by the smile on my face that I've got nothing to prove and everything to look forward to."
Pretty much since day one of Luann's involvement with Tom, her co-stars have expressed concern that their fellow Housewife was making the wrong choice when it came to her love life.
Even in Season 8, Bethenny Frankel showed Luann a photo of Tom kissing another woman, which the two got past. As you can see in the Season 9 clip above, the women weren't convinced that Tom is the angel Luann has painted him to be and didn't want her making a mistake by marrying him. As for Luann, she defended Tom and said in her private interview, "They love to magnify any problem that they can find to an enormous problem."
Whatever is going on with Luann and Tom's marriage, the Bravolebrity isn't denying their issues. It also seems like the couple is doing all that they can to get past what sounds like another rough patch.