Riz Ahmed's Speech On Representation Is Important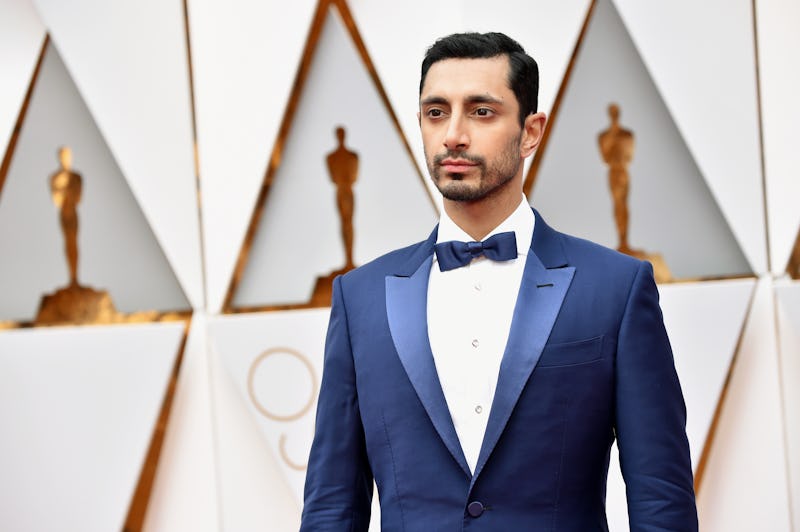 Frazer Harrison/Getty Images Entertainment/Getty Images
British actor Riz Ahmed may just have a future in politics nailed down, should he ever want a career change — but let's be real, this wonderful human will always have acting work on the horizon. Ahmed spoke about diversity's importance to Parliament in the U.K. on Thursday. His speech opened with a lightly self-deprecating remark, but in the end, became filled with meaningful words about why it's so important that the landscape of racial representation continues changing. In doing so, Ahmed's speech to Parliament became an important call to arms that everyone, including Americans, should take the time to absorb.
In his opening remarks, Ahmed joked, "In an age where reality TV stars can become American presidents, perhaps our typically restrained British equivalent is to just let an actor address politicians." From there, Ahmed continued to walk the line between light-hearted and serious, as he drew comparisons between how actors and politicians affect the world at large. Speaking of storytelling, The Night Of star said,
"What people are looking for is the message that they belong. That they're part of something. That they are seen and heard and that despite, or perhaps because of, the uniqueness of their experience, they are valued. They want to feel represented."
In creating a level playing field, Ahmed was able to expand on the thesis of his speech: that the ways in which actors and politicians shape culture in our rapidly changing world matter most in terms of representation. If the things we see in film, television, or the government are not reflective of what we value (in a united, liberal, less nationalistic way, that is), then we could risk losing people to more negatively radical ways of life.
He expanded on the potentially harmful effects of the lack of representation in various areas of our daily lives — whether government or media. He said,
"In that task [of representation] we have failed. It's been a noble failure. We've been taking large strides in the right direction, sometimes a bit slower than we would like. Sometimes a bit too incremental. Sometimes seizing the bull by the horns. But we have fallen a bit short of the mark and when we fail to represent, people switch off. They switch off on [the television]. They switch off at the ballot box."
Ahmed's entire speech is truthful and haunting and rousing, all in equal measure. I encourage you to watch the whole thing rather than simply reading these highlights. If you do just read these highlights, though, you should know that I fully support what Ahmed is arguing here. Representation is absolutely key to making sure that the art or argument you are making hits home. If you want to ensure that your message gets heard, whatever it may be, the messenger is incredibly important, too.
We saw how important this subject was earlier this year, when Ahmed's Rogue One co-star Diego Luna tweeted out a story about representation. A young woman recounted how her father, who was from Mexico, grew happily teary-eyed when he learned that Luna, a Mexican actor and hero of Rogue One, was part of one of the highest-grossing films of 2016.
Ahmed's speech, while directed at Parliament and the U.K. population at large, is important for American ears too. As Americans look for healthy emotional outlets during these uncertain and regularly upsetting political times, the instinct to lean of film and television can kick in.
When that happens, it's important to make note of which films and TV shows are making an effort to cast diversely and explore stories outside the realm of whiteness. Only then can Americans get a better, more accurate understanding of the world they're in, and perhaps come together for the right reasons rather than remain divided.