Rob Kardashian Posts An Alleged Nude Photo Of Blac Chyna On IG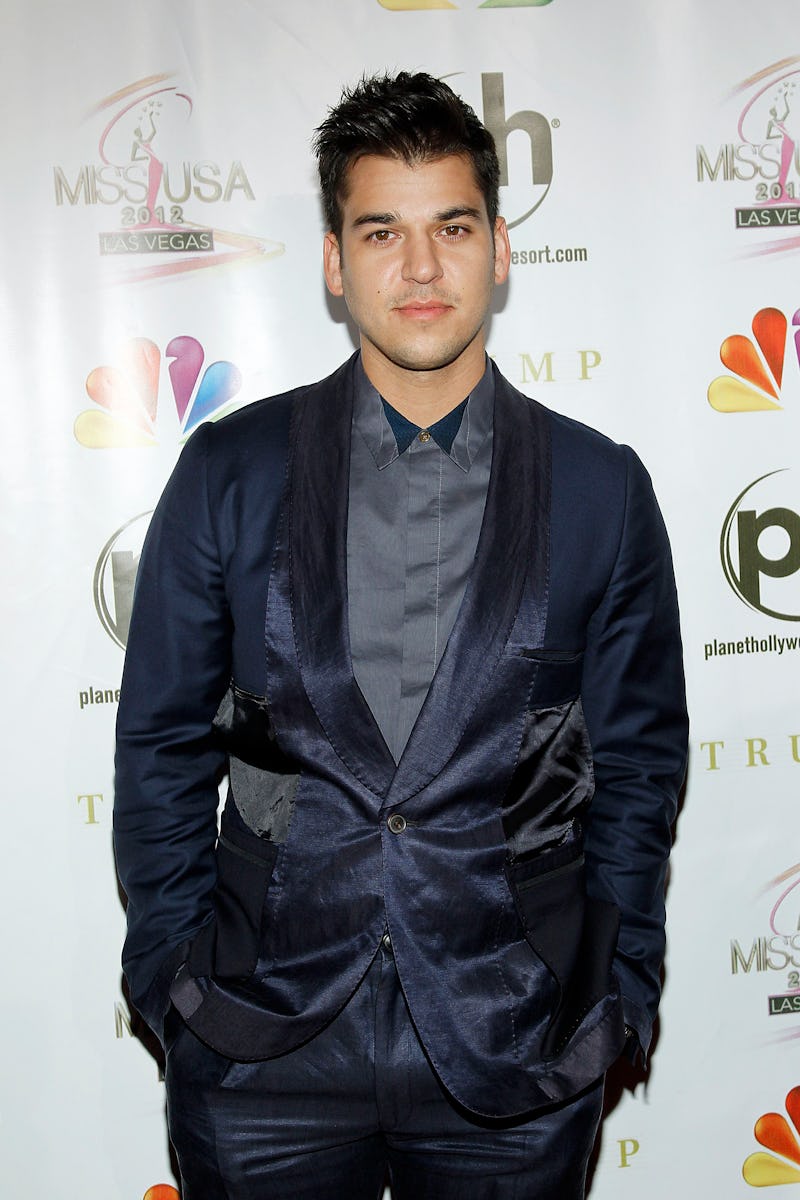 Isaac Brekken/Getty Images Entertainment/Getty Images
On early Wednesday morning, Rob Kardashian began posting a series of Instagram updates about Blac Chyna in which he made claims about her and said "More receipts are coming." Soon after, Kardashian posted photos supposedly showing Chyna nude from the waist down in a text she allegedly sent him. Bustle has reached out to reps for Chyna and Kardashian for comment, but has not yet received a response.
UPDATE: Blac Chyna's lawyer told ABC News in a statement "We are considering all legal options and recourses at this time." Bustle has reached out to Kardashian for comment, but did not receive a response at the time of publication.
UPDATE #2: Kardashian's lawyer told TMZ in a statement that Kardashian's actions were a "spontaneous reaction that he regrets" and that they will not be contesting the restraining order. "Rob's only concern is for the well-being of baby Dream," the statement finished.
EARLIER: The series of posts began when Kardashian posted a video of Chyna kissing a man (it is unclear who he is) which he claims she sent him. In the caption for the video, Kardashian claimed, "Hahahaha Chyna just sent me this video saying happy 4th of July what a crazy person. Come spend time with your daughter instead of f*cking me and then this dude right after. U need help."
While Kardashian was posting this, Chyna was on Snapchat claiming that Kardashian abused her. She wrote in one text-only snap: "Rob u did all this but u beat me up and try act it never happen !!!!! U put hand on me I swear on god !!!!! On my kids but I'm supposd to be quiet because you're a Kardashian." She wrote in a second snap, "The light will come to the light."
In addition to Kardashian's first two posts, which allegedly show Chyna naked, he made two more of which he claims are her bare breasts and behind. Kardashian also alleged that she was cheating on him and posted a text conversation supposedly between himself and a man whom he says Chyna cheated on him with. In a text-only Instagram post, he wrote:
The nude photos have now been taken off Instagram. It is unclear whether Kardashian removed them or if they were removed by the platform.
Editor's note: A previous version of this article said that Chyna was kissing Kardashian in the video.