Blac Chyna's Lawyer Says That "Legal Options" Are Being Considered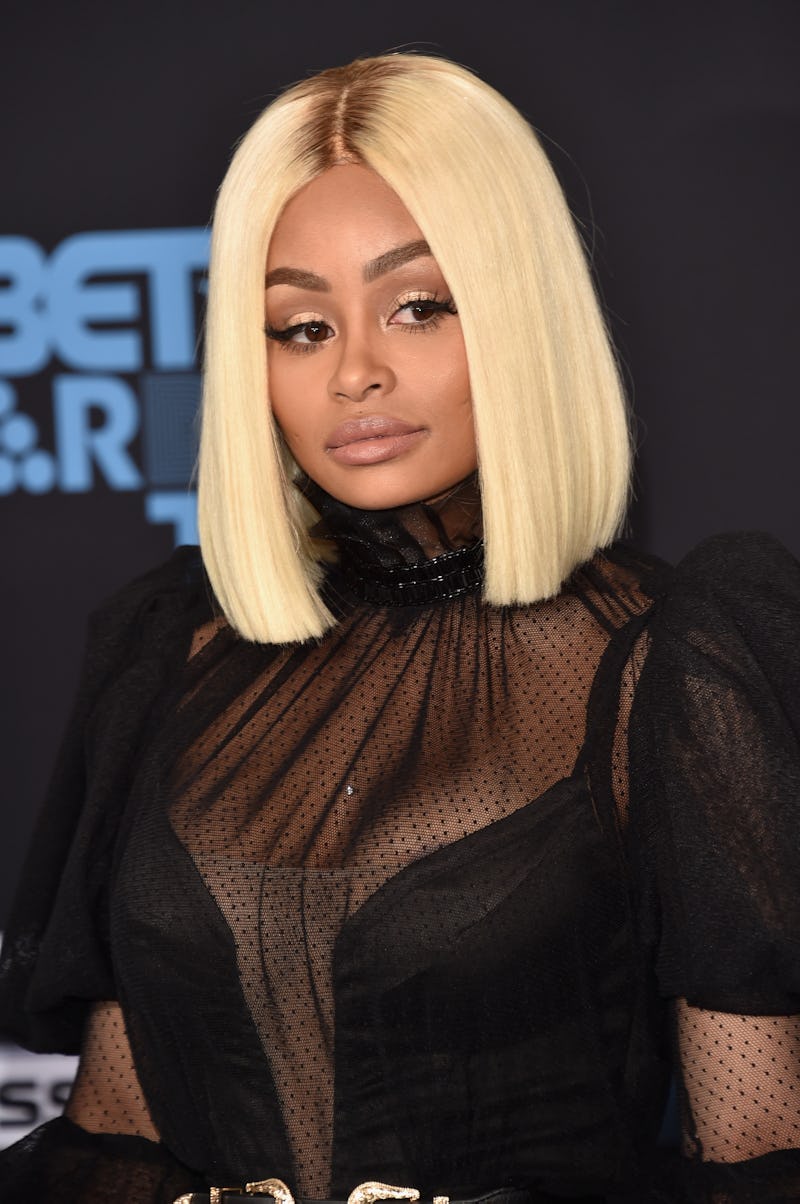 Alberto E. Rodriguez/Getty Images Entertainment/Getty Images
On Wednesday morning, Rob Kardashian made several allegations against his ex-fiancée, Blac Chyna, on social media. He also posted multiple nude photos he claimed were of Chyna. Now, Chyna's lawyer has said that "legal options" are being considered. In a statement to ABC News, her lawyer, Walter Mosley, said, "We are considering all legal options and recourses at this time." Bustle has reached out to Kardashian for comment, but did not receive a response at the time of publication.
Among the claims Kardashian made were allegations that Chyna cheated on him with multiple men, had their daughter, Dream, out of spite for her ex Tyga, who was dating Kardashian's sister Kylie Jenner at the time, and that she does drugs. Among the nude photos Kardashian shared was one that he claimed Chyna sent him the day before that showed her nude from the waist down. While Kardashian was making claims on his Instagram account, Chyna posted a text-only Snapchat that was soon deleted in which she alleged Kardashian abused her. Bustle reached out to reps for Kardashian and Chyna about the claims they made against each other, but has not yet received a response.
Mosley also released a statement to People in which he said, "I am exploring all legal remedies and protections available to my client at this time in attempts to best advise her on how she may want to proceed." While Mosley didn't specify what options he is looking into, the state of California has a law protecting against revenge porn, which is when someone shares photos of a person they were in a relationship with publicly in order to humiliate them, even though it was understood that the photos were be meant to be private. It is unclear at this time if Chyna could have a case for a violation of this law against Kardashian.