Dream Kardashian Really Takes After Her Dad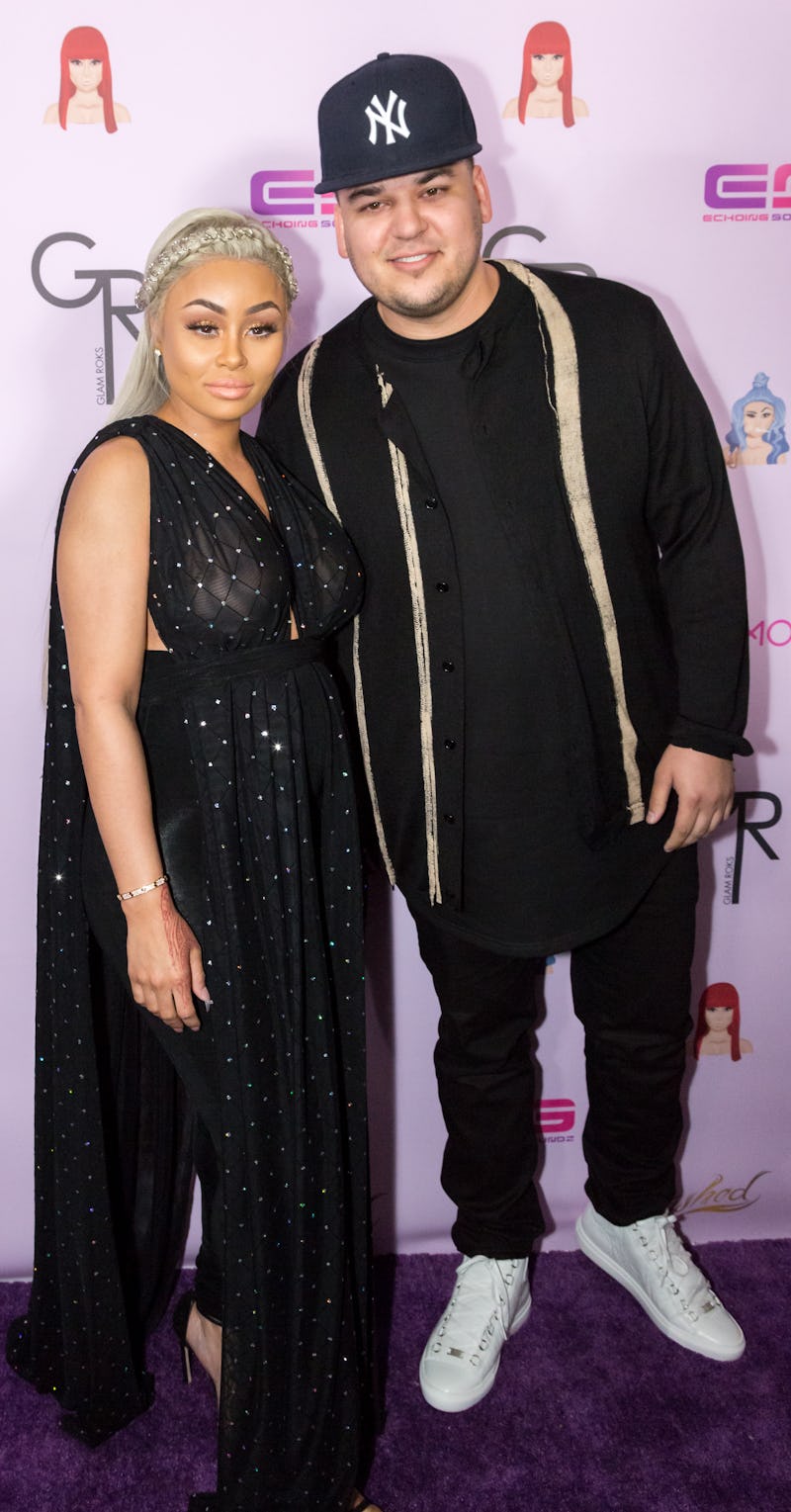 Greg Doherty/Getty Images Entertainment/Getty Images
The Kardashians are one of those families in which it is indisputable that they are related. No matter how many wigs the sisters rock or how much contouring they add to their makeup regimen, it can't be denied that the Kardashian-Jenners have the same genes. And now, the newest addition to the Kardashian fam is following suit. Robert Kardashian's infant daughter with his fiancée, Blac Chyna, Dream, looks a lot like the Karadashian side.
Kardashian pointed out the incredible likeness between himself and his young daughter in an Instagram post on Thursday, Jan. 26. The post, which he simply captioned with two smiley face emoji, features side-by-side photos of the father-daughter duo. Kardashian's picture is a black-and-white throwback that shows him as a happy infant waving at a camera. Meanwhile, the picture he chose of Dream is from an Instagram post Khloé Kardashian shared in which the aunt is cradling her giggling niece. The similarities between the father and daughter are undeniable — from the mop of dark hair, to the laughing smile, to the high forehead, right down to the nose — Dream Kardashian is a little clone of her father, and with that, his whole family.
As for Blac Chyna, she lugged around a bowling ball for nine months, worked extra hard to push said bowling ball out of her body, and then when the baby was born, Dream looked just like her father. I guess that's just one of Mother Nature's little jokes on the human populace.
This isn't the first time the Arthur George designer has pointed out how much his baby girl resembles the Kardashian family. When Dream was born, her father compared the newborn to his father, the deceased lawyer Robert Kardashian, with a side-by-side picture of the new baby and her grandfather. The caption read, "She's an exact copy. Pops sent us an angel. It's truly a blessing. He's happier than anyone on this day. I'm so happy and thankful. GOODNIGHT."
While fresh babies usually look more like aliens than humans, it can't be denied that this baby totally did resemble her grandfather, father, and basically all her aunts, as well.
Dream Kardashian is still incredibly young, so her face has a bunch of changes to go through before she officially looks like anyone in her family. But, as of right now, the newest Kardashian baby is pure Kardashian.