Roseanne Barr Weighs In On 'Roseanne' Revival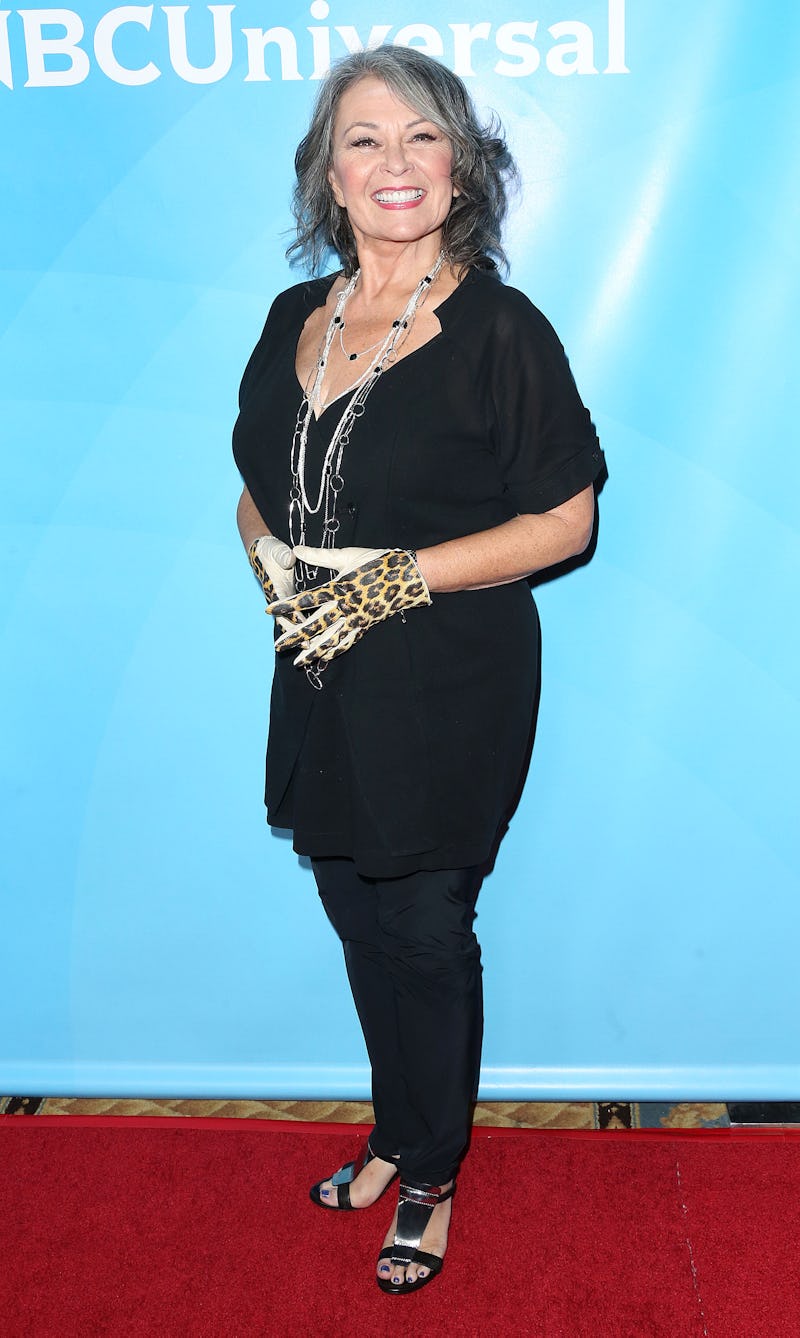 Frederick M. Brown/Getty Images Entertainment/Getty Images
News broke on Friday that an eight-episode Roseanne revival is reportedly being shopped around to ABC and Netflix, and now the show's matriarch is speaking out. On Saturday, Barr shared her Roseanne revival thoughts on Twitter, and while they suggest a Conner family reunion isn't a done deal just yet, she is eager to return to her iconic character. Entertainment Weekly confirms the project is making the rounds in Hollywood, but it seems stars Barr, Sara Gilbert, and John Goodman may not be as firmly attached as Deadline originally suggested — or they are, but Barr is waiting for an official network pick-up before getting her fans' hopes up too high.
"I will let you guys know when/if there is to be a reboot of "Roseanne," Barr posted on Twitter. But don't let the "if" discourage you too much. The actor went on to say, "Of course I want to do a reboot of Roseanne — new political reality in our country will make for some great jokes!"
Getting a show, whether its new or a revival, from the concept stage to reality is a long process. With multiple outlets interested in Roseanne coming back, it sounds like the major sticking points for making the revival happen are ironing out deals with the stars and finding the right home for the project. This is all standard stuff, so don't get too worried about Barr's comments just yet.
Barr was always hands-on in every stage of Roseanne, so it's reassuring to know she is ready and willing to take on the task of bringing the show into the new century. The current political climate would make perfect fodder for the sitcom that was always fearless in tackling the realities of being a lower middle class American. It also took on social topics as well, and the more TV shows with something to say in the world, the better.
The truth is, a Roseanne revival could offer seriously funny commentary on what is happening in the political and societal spheres today. Despite the project still being in its early stages, after seeing Barr speak out, I'm more eager to revisit the Conner family than ever before.
Here's hoping the Roseanne revival finds a home soon, and Barr can tell her fans that the Conners are definitely returning to TV in the near future.