Roxane Gay Pulls Book From Simon & Schuster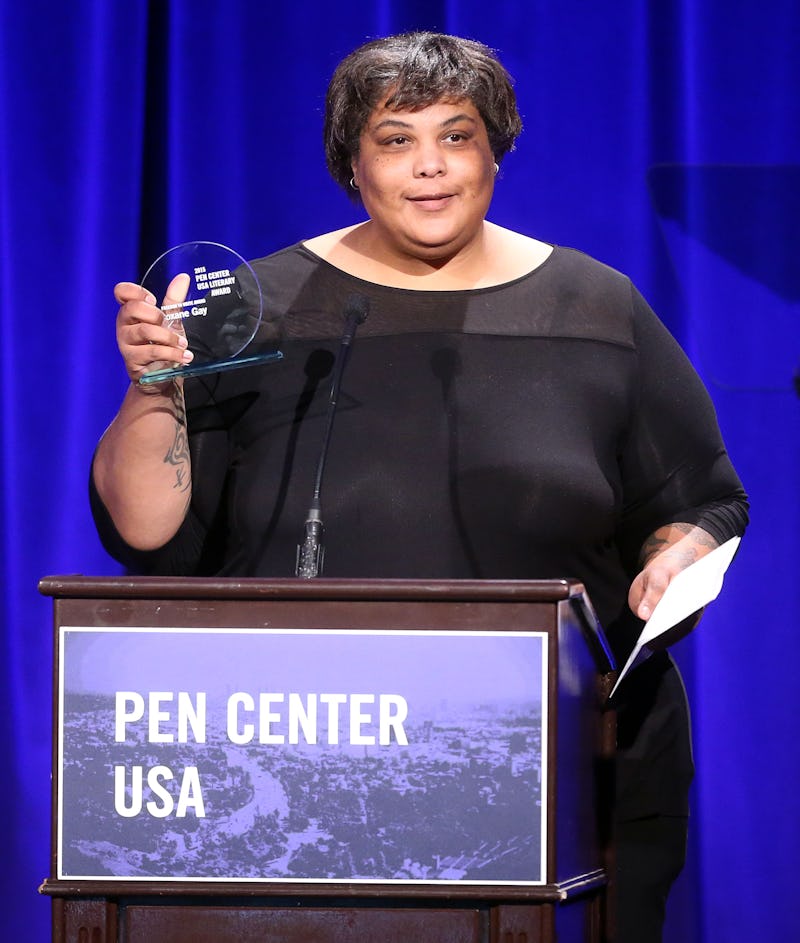 Frederick M. Brown/Getty Images Entertainment/Getty Images
Talk about putting your money where your mouth is. Difficult Women author Roxane Gay has pulled her book from Simon & Schuster imprint TED Books in protest of Milo Yiannopoulos' $250,000 book deal with Threshold Books, another Simon & Schuster imprint. Gay appears to be the first author to pull a book from under Simon & Schuster's umbrella, following the publisher's support for Yiannopoulos' hateful rhetoric in the face of author backlash.
Yiannopoulos' contract with the Big Five publisher has generated a ton of controversy since it was announced in December, and rightly so. The Breitbart editor was permanently banned from Twitter in the summer of 2016, after he incited his followers into a racist, sexist dogpile on Ghostbusters actress Leslie Jones. Yiannopoulos has continued to spew prejudicial bull since he was hit with Twitter's dusty banhammer. Many would say the social media platform is a better place without him.
Gay's book, How to Be Heard was slated for release in March 2018 through TED Books and Simon & Schuster. She has instructed her agent to pull How to Be Heard, in spite of the publisher's recent assertions that Yiannopoulos' book would not "incite hatred, discrimination or bullying."
The Bad Feminist author tells BuzzFeed News that her book does not have a new home, but that she hopes it will not be permanently shelved.