Rupert Grint Wishes He Wasn't A Hufflepuff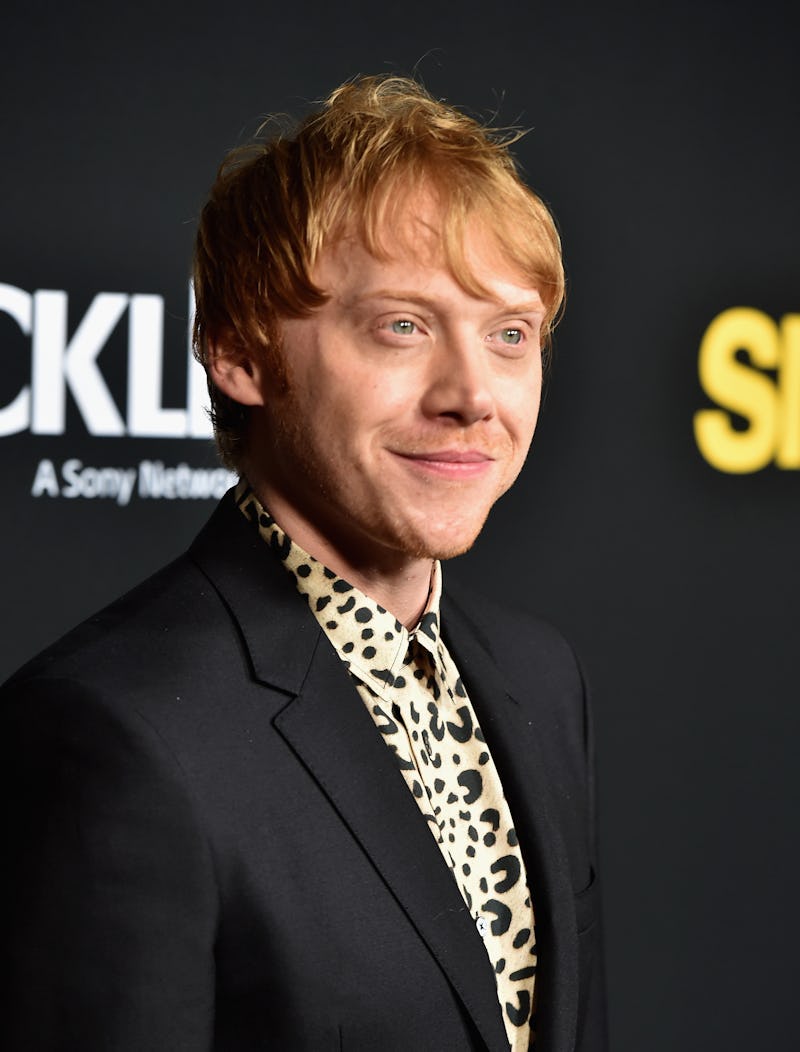 Alberto E. Rodriguez/Getty Images Entertainment/Getty Images
The year is 2001. A young, red-haired boy in a hand-me-down robe nervously has a Sorting Hat placed on his head. As the youngest son in a long line of Weasleys, it's no shocker when the hat shouts, "Gryffindor." What was a shock was when actor Rupert Grint was sorted into Hufflepuff on Pottermore nearly 15 years later, diverging from his Harry Potter character. And in a new interview with Vulture, it turns out that, um, Grint is not so happy about it.
When Grint was asked about being sorted into the badger-friendly Hogwarts house, he admitted that he was surprised and "a little bit disappointed to be honest." Oof. "That's just not the coolest one, is it? Yeah, it is a really clever algorithm," he said. And that really clever algorithm kept saying that he was a Hufflepuff through and through. Grint continued,
"I think I did it a few times as well, and it was always Hufflepuff. You want to be like Gryffindor or Slytherin."
Double oof. This is kind of a stab to the heart of any of you yellow-and-black clad kids, isn't it? Some (i.e. my editor) may even argue that Ron, little uncouth sidekick that he is, isn't good enough for Hufflepuff.
Truth is, though, Ron Weasley wouldn't be so out of place in the Hufflepuff house, in spite of being a Gryffindor legacy. Aside from ditching Harry and Hermione in a dark, potentially jealousy-fueled moment during Deathly Hallows, one of Ron's best qualities is his undying loyalty to our dear HP. That includes the dark spot in Chamber of Secrets when Harry's parseltongue was making him look suspect, or the beginning of Order of Phoenix when Harry was getting isolated for declaring Voldemort was back. Being a good friend is something Ron rarely faltered at, although I never really pegged him for being a particularly good finder.
Of course, I personally can sympathize with Grint's disappointment. Yes, getting confirmed a Gryffindor feels like the highest blessing to most (except me, I was vouching for Slytherin), and in general, it's tough when Pottermore betrays you like that. Some of us have felt part of a certain Hogwarts house for years, and Grint actually lived that Gryffindor life for over a decade.
But cheer up, champ, the Hufflepuff house has made a lot of strides in the past few years. It's almost kind of cool now. You can go forth and get buddy-buddy with old Cedric Diggory. Oh, wait...