This 'AHS' Clue Will Leave Fans Buzzing With Guesses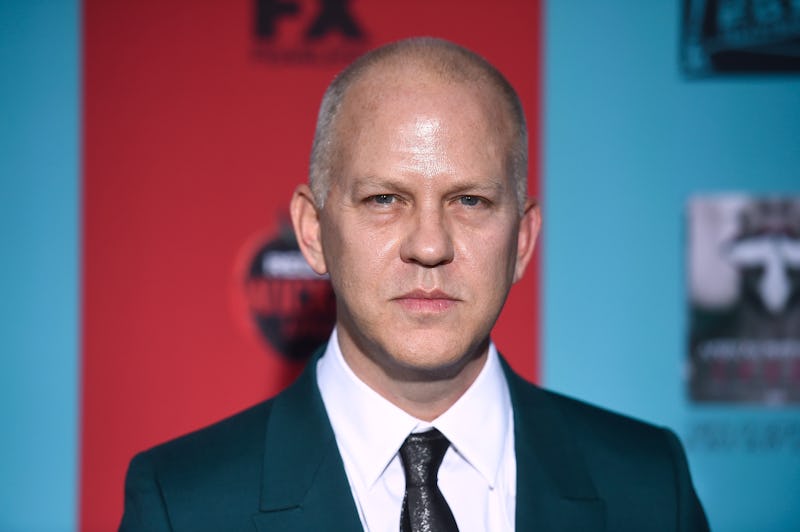 Frazer Harrison/Getty Images Entertainment/Getty Images
With the upcoming reveal of American Horror Story's Season 7 title on Thursday, Ryan Murphy has the internet buzzing. Literally. After confirming the FX show's Season 7 would be based off the 2016 election, Murphy's hints consisting of draping American flags have been supplemented with those of bees — and lots of them. Now, fans have their theories regarding the latest photo, and some are actually pretty believable.
Murphy took to Instagram to post a photo of a man completely covered by a tribe of bees, and it's terrifying. Some fan comments include: 2016 politics, apocalypse, nature, fetish, phobias, and suburban horrors. But one theory may have just hit the nail on the head: AHS 7 may be the worst of 2016. The comment reads: "2016 election, various bee-related deaths reported in 2016 ... clown sightings were also a thing in 2016. So is this season of AHS basically everything that happened in 2016 with a sick, gore-filled twist?" This Instagram user may be onto something.
In addition to bees and American flags (mostly depicted in the beachside town of Provincetown, MA, where he and his husband got married), Murphy has posted photos confirming that Freak Show's Twisty the clown will return. Wait, is Twisty a metaphor for President Trump? Or has this all become way too convoluted?
In February, when revealing the election would be inspiration for Season 7 on Watch What Happens Live, Murphy said there would "maybe" be a Trump character. It could be fitting for Twisty. But how do bees fit into the picture?
Minds, prepare to be blown: Bees have been deemed "natural democrats," in an NPR article called, "Why Honey Bees Are Better Politicians Than Humans." Rather than listening to the queen bee (the ruler) in terms of decisions like where they should live, bees vote through movement, and thus, are all heard. Are bees symbolic of democrats, overthrowing the Trump-like system? It's possible.
Other clues Murphy has revealed include ambidexterity, the woods, a gag, a demon-like face ridden with holes, and the addition of cast members Billie Lourd, Colton Haynes, and Dolly the dog. In just two days, fans will know if all of this theorizing was worth it, or if Murphy wanted to throw them off his tracks. Fingers crossed that the latter won't be true, because these hints are really intriguing.