Ryan Murphy Gave One Last Clue About 'AHS' Season 7 Title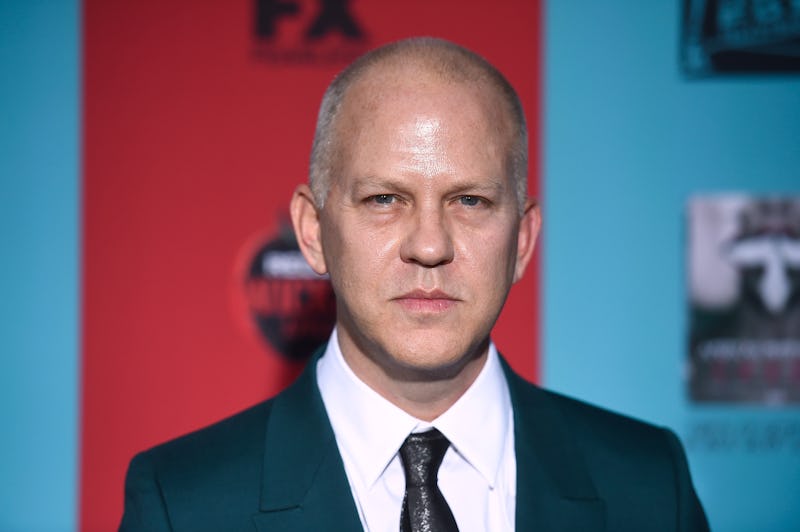 Frazer Harrison/Getty Images Entertainment/Getty Images
As usual when it comes to Ryan Murphy's anthology series, the next season of American Horror Story is still shrouded in mystery. However, the showrunner has promised not be quite as mysterious this time as he was with AHS: Roanoke… and, true to his word, the American Horror Story Season 7 title has been teased on Murphy's Instagram account in advance of its grand unveiling on July 20.
Here's what is known about Season 7 so far: the storyline was inspired by the 2016 presidential election, with Murphy structuring the premiere around Election Night and taking things from there. "The election is allegory. It's our jumping off point," he told E! News in March. "It is about the election we just went through and what happened on that night and the fallout of that night, which to many people, from all sides of the camps is a horror story." And the AHS Season 7 cast will feature returning veterans — including Sarah Paulson and Evan Peters — as well as plenty of new faces, including Colton Haynes, Billy Eichner, and Billie Lourd.
But what is it called? Murphy is mum on that until the impending announcement. But he did give his Instagram followers this creepy crawly clue:
Ouch.
This looks like a picture from a season of American Horror Story: Fear Factor. What the heck does a man covered in bees have to do with a presidential election? That's the question that fans of the series will be puzzling over for the next few days, as they await the official title. Could Season 7's subtitle be Swarm? Or maybe Buzz, in reference to the news cycle and propaganda? Or Hive, as in hive-mind? Or perhaps the even more politically-relevant Drone?
That unsettling picture isn't the only clue Murphy has provided when it comes to the upcoming season. In addition to images of American flags and Twisty the Clown which presumably tie in to Season 7's theme, Murphy has also posted a series of images with the word "clue" or "tease" in the caption, including this highly disturbing pentagram-hand-face…
…this weird dye job (which looks a lot like the back of Evan Peters' head)…
…and this supremely scary elephant mask sketch:
OK, what? Taken together, that series of pictures is probably more confusing than the picture of bees by itself. Is the subtitle Blue Elephant Bee Hands? Or Pentagram Mask Hair Swarm? I'm struggling to come up with a common theme between these four images — or even anything relating to the election in the two most recent posts. Murphy may think he's being helpful by giving fans these "hints," but really things are just as confusing as they were last year with that series of unrelated and random promos that didn't seem to have much to do with Roanoke.
Whatever Murphy is trying to communicate through these pictures, fans will find out on July 20.
In the meantime, the only thing that's for sure is that Season 7 probably isn't titled American Horror Story: BEES!!! (Sorry, Oprah.)