This Is How Much Top Women In Trump's White House Are Earning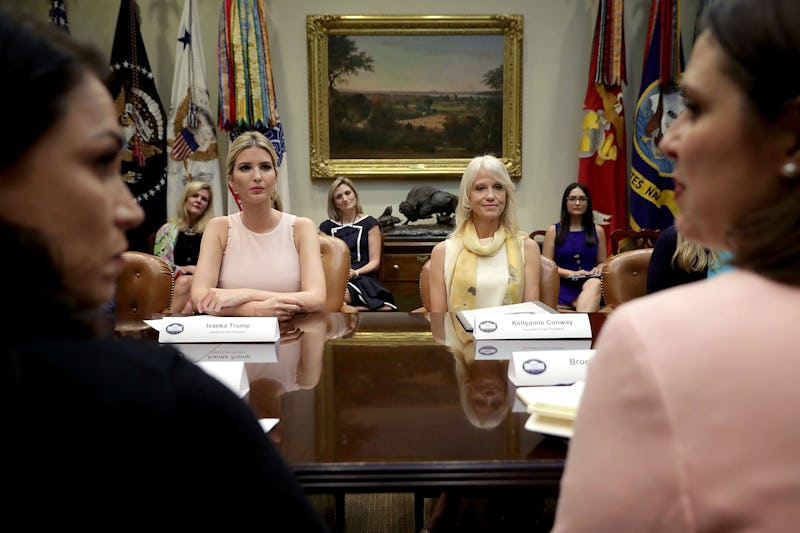 Chip Somodevilla/Getty Images News/Getty Images
Working in the White House may not pay millions, but presidential aides certainly aren't broke. The 2018 report on salaries of White House staff was released this week, revealing just how much the Trump's top female staffers earn. While one notable adviser opted out of a salary altogether, the other women running the West Wing are bringing in six figures for their work.
It's worth noting that doesn't mean the White House has closed the gender wage gap. Despite the fact that 49 percent of White House staffers are women, many of their male counterparts out-earn them. Sixteen men earn the maximum salary of $179,700, while just six women hit that cap, by Politico's count. Last year's salary report showed that the White House paid women 80 cents for every dollar paid to men.
Which women top this year's list highlights just who President Trump trusts, who holds the most power within the White House, and whose influence (and bank account) has grown over the past year. Although some of the names of these top women staffers may not ring a bell, they're all helping shape or promote the Trump administration's agenda, playing an integral role in how the White House interacts with Americans and the rest of the world.