Saraciea Fennell's Twitter Feed Will Inspire You To Get Everyone Reading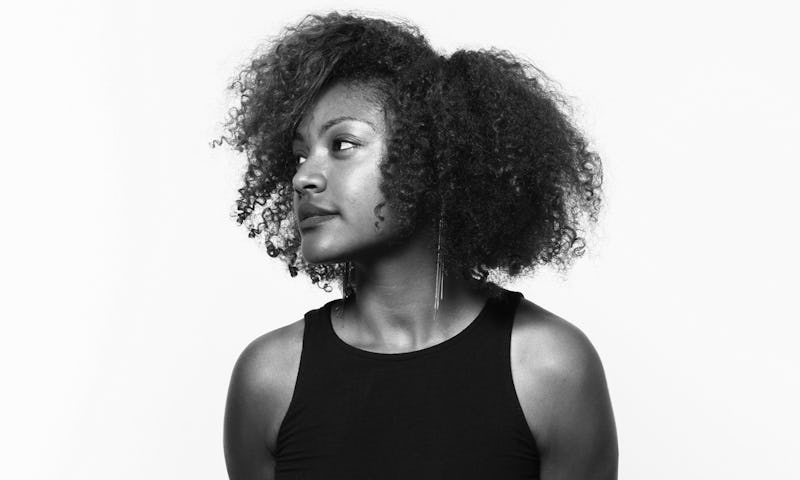 Photo Credit: Brandon King
Saraciea Fennell won't allow the Bronx to be overlooked. The book publicist and force behind the nonprofit group The Bronx is Reading works to provide Bronxites with more access to literature and libraries within their community. That's why she's included in this special edition of Bustle's Must Follow, in which we highlight the incredible Latinx voices you need to follow on Instagram and Twitter.
Describe yourself in one line, including how you identify and what you do.
"I'm a Black Latinx woman, a #doer, a book publicist, entrepreneur (The Bronx is Reading), and festival founder (Bronx Book Festival); I'm also a writer and diversity activist in the book publishing industry; I'm on the steering committee for Latinx in Publishing and People of Color in Publishing."
What do you hope people take away from following you on social media?
"I hope people see how I'm combating the three '-isms' that plague my everyday life: racism, sexism, and ageism. I hope they feel inspired by what I am doing (advocating for diversity, encouraging Bronxites to read, and trying to make a difference in the world). I hope they will find the courage to pursue their dreams no matter the circumstances. A lot of times people will tell you 'no,' that you 'aren't ready,' or they'll make you feel like you can't accomplish your goals. Don't listen to those people. If I would've listened to those naysayers, there wouldn't be a book festival."
When did you first feel that you were a voice for the Latinx community?
"I first found my voice for the Latinx community when I was in high school. A lot of my friends didn't know I was Honduran. They all automatically assumed I was Dominican or Puerto Rican, [and] it was then that I found myself reminding people that there are other Latinxs in the world, that people should open up their hearts and minds to the various Latinx culturas in the world. However, these days, I feel like my voice has really become prominent in the book publishing community. I'm constantly sharing on social media how I want more Latinx characters in books, and more Latinx authors in general. I'm still waiting for someone to write a Black Honduran into a YA story... though I've been told on several occasions that I need to finish my novel to make it happen, ha!"
Who's another Latinx person you would recommend to follow on social media?
"I follow so many Latinx folks online, but I sincerely love following Salvadoran poet Yesika Salgado (@yesikastarr); she is the absolute truth and so unapologetic in her truth."
Follow Saraciea Fennell on Twitter, @Sj_Fennell.