Sarah Hyland's Message About Her Teen Cousin's Death Is So Heartbreaking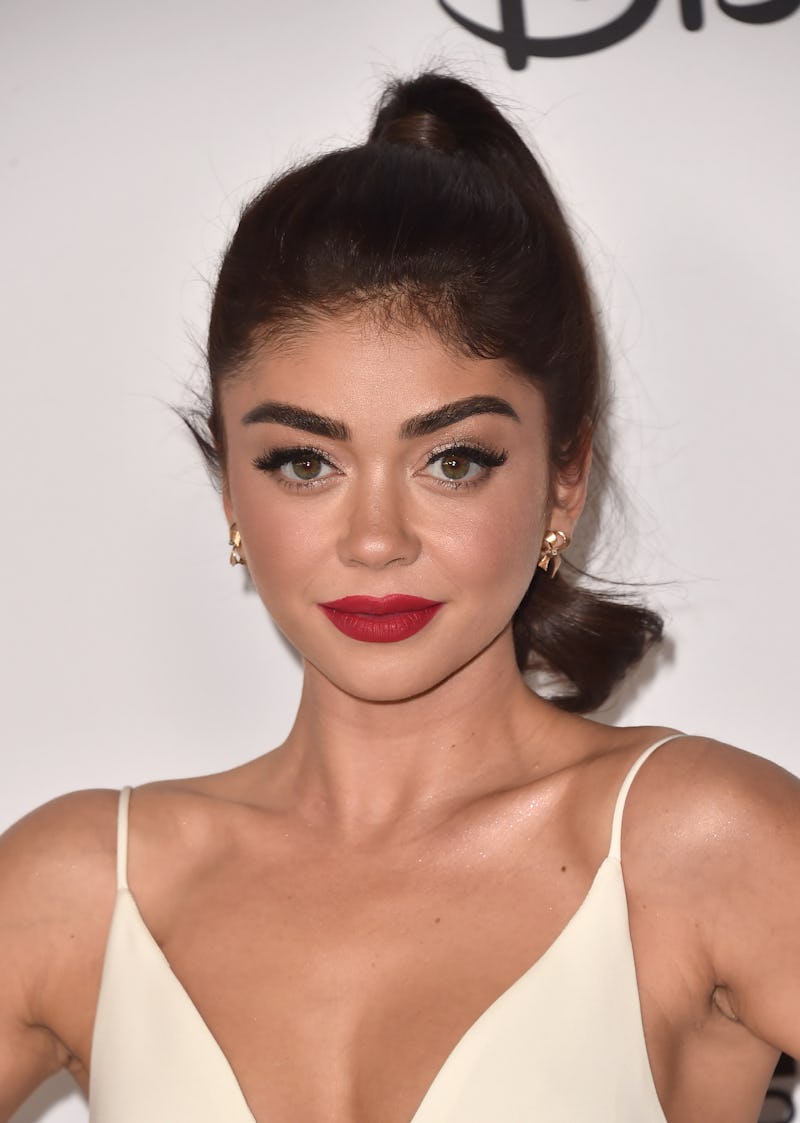 Alberto E. Rodriguez/Getty Images Entertainment/Getty Images
Sarah Hyland's 14-year-old cousin was killed in an alleged drunk driving accident on Dec. 1, and the Modern Family actor is asking fans for their support. Sarah Hyland's message about her teen cousin's death is heartbreaking, and it's clear the whole family is reeling from the loss.
Trevor Canaday was a ninth grader at Millard South High School in Omaha, Nebraska. The 14-year-old was a passenger in the vehicle, while Hyland's uncle, Bryan Canaday, was driving. Bryan Canaday was injured in the accident. "My uncle is still in the hospital in need of more surgeries," Hyland wrote on Instagram. "PLEASE swipe up to help." She then linked fans out to her family's GoFundMe page. The family is asking for money to help with Canaday's funeral expenses, as well as hospital bills for Canaday's dad.
Hyland shared the post on her Instagram Story on Sunday, but Refinery29 and other outlets captured screenshots before it vanished. The star added in a new message about her cousin on Monday, though, asking fans not to share "negative thoughts or opinions" about the incident. She wrote on Twitter and in her Instagram Story, "I'd like to ask those who have negative thoughts or opinions about the tragedy that happened to my family, to keep them to themselves. You don't know all the details. And how dare you attack when a beautiful life has been lost."
In the description on the GoFundMe page, Tessa Canaday wrote that Trevor and his dad were on the way to a "show choir event" when the accident took place. "His dad, Bryan, is recovering physically, but sadly Trevor has gained his wings and is singing and playing some crazy football in heaven," the GoFundMe page reads. The family set a goal of $25,000 for the fundraiser, and they've raised more than $32,000 so far.
The teen's friends and classmates are sharing their gratitude for Hyland's support. One Twitter user, @gioceballos, thanked the Modern Family star for her public messages about Canaday's death. The young student shared with Hyland that the community is pulling together in the wake of her cousin's death.
As People and other outlets have noted, Hyland's Modern Family costars helped spread the word and shared the GoFundMe link. Ariel Winter and Nolan Gould, who play her siblings on the show, both shared the fundraiser via their own Instagram Stories. And Hyland's boyfriend, former Bachelorette contestant Wells Adams, also shared the GoFundMe link in his Instagram story. Adams explained that the late teen's father "won't be able to go back to work for some time."
Seeing Hyland's friends and co-workers rally around her during this difficult time is a heartening reminder of how people come together during times of need. The loss her family is experiencing is heartbreaking, but they seem to be coming together in hopes of supporting each other during this difficult time as well. What's more, Hyland is using her star power to help her family get the financial support they need as they begin to move forward in the aftermath of suffering such a devastating loss.