Tell These Ghost Stories On Halloween To Seriously Freak Out Your Friends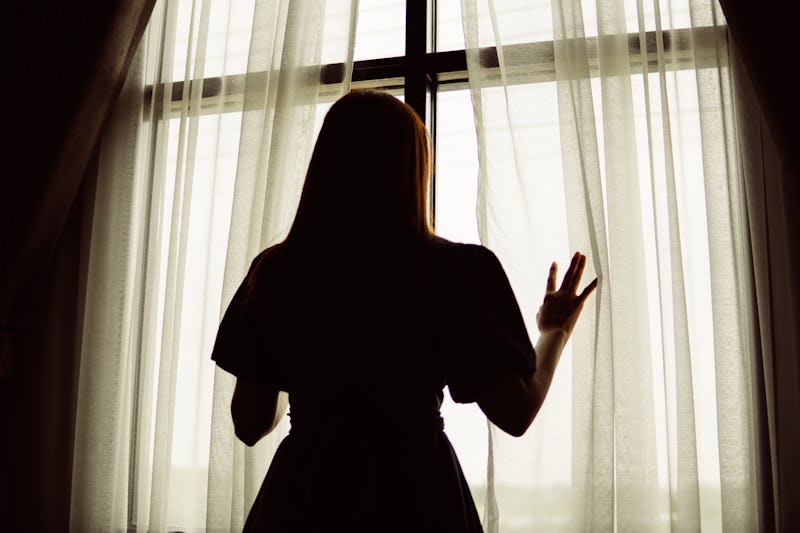 Panpreeda Mahaly / EyeEm/EyeEm/Getty Images
Andy Williams got it wrong. The most wonderful time of the year isn't the winter holidays, but the month before Halloween, when weekends are spent apple picking by day and terrorizing each other with scary ghost stories by night. Is there anything more enjoyable than watching your audience's faces freeze into rictuses of terror as your tale goes on? No, there is not, especially if your listeners are among the 18 percent of Americans who say they've seen a ghost firsthand. If your material is spooky enough, you might even scare yourself a bit.
Although most people might like to think society has left behind the days of the Salem witch trials, belief in the paranormal remains fairly widespread across the world. In the United States, polls indicate that about 45 percent of citizens think that spirits of the dead can return from the afterlife in certain situations; it's no wonder that ghost stories are so prominent on- and offline. Stories about (ostensibly) real paranormal encounters surface every few weeks on Reddit, and creepypasta — short, fictional horror stories shared online, like Jeff the Killer and Candle Cove — is a thriving genre.
All this means that if you don't feel like creating your own ghost story, there is plenty of material out there to retell. Read on for a list of 12 ghost stories, both old and new, to scare the pants off your friends this October. Try not to creep yourself out in the process.
Check out the entire 'What's Up, Boo?' series and other videos on Facebook and the Bustle app across Apple TV, Roku, and Amazon Fire TV.