Scott Disick Brings A Date On Family Vacation On 'KUWTK'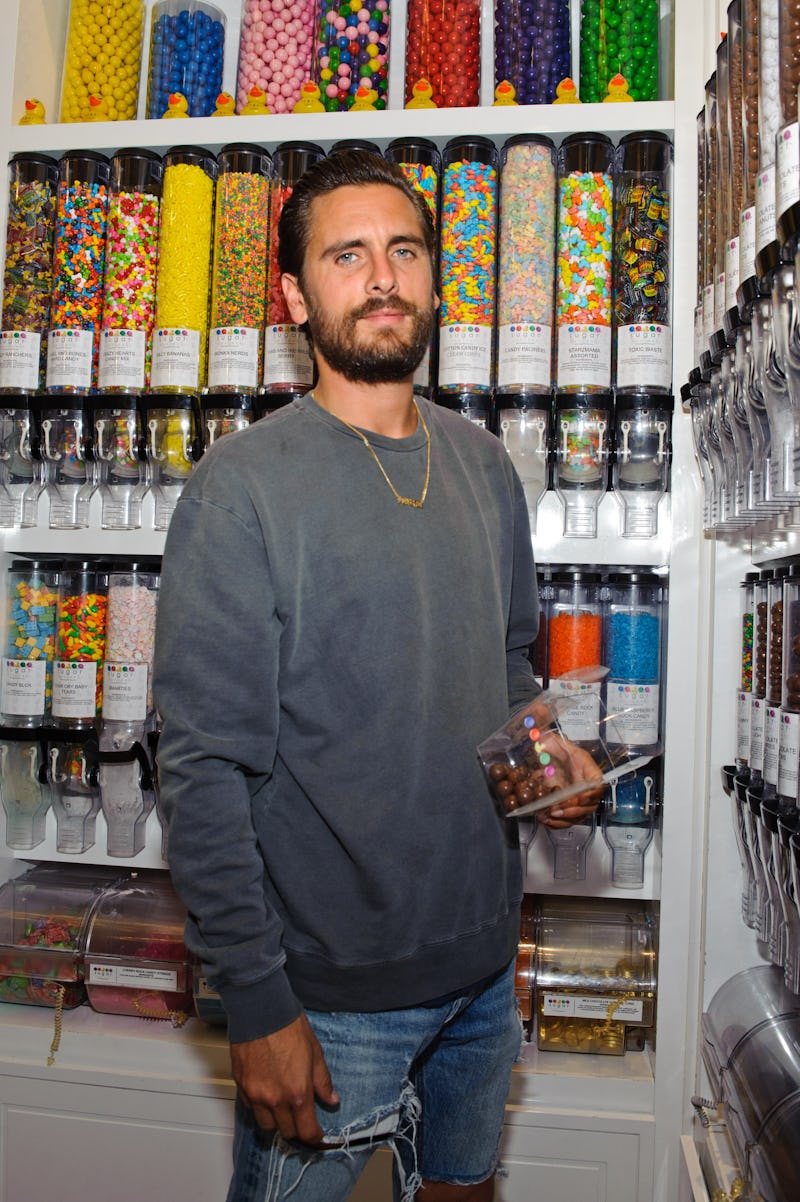 Timothy Hiatt/Getty Images Entertainment/Getty Images
It's hard to say whether or not Kourtney Kardashian and Scott Disick will ever get back together in the future, but right now, Keeping Up With The Kardashians isn't making the possibilities look too good. Last week, Kim caught him with another girl in his hotel room during their trip to Dubai, and now, another trip is yielding pretty similar results. On Sunday's episode of KUWTK, Scott brought a date on their family vacation, and the drama is just getting started.
I know what you're thinking: If anyone's mad here, shouldn't it be Kourtney? But after hearing how heartbroken Scott was and trying to be there for him when he heard a rumor that Kourt was seeing someone new, it was upsetting to Kim to discover that he wasn't quite as dedicated to proving himself to Kourtney as he originally seemed. And then, the situation got even worse when the entire family — kids included — headed out to Costa Rica and Kim got wind that Scott flew out a girl to meet him.
Kourtney wanted to bring Scott on the vacation in the first place because he was super excited to share the experience with their kids, and as usual, they put co-parenting first. But it wasn't long after they arrived that everything went downhill.
Unlike other family vacations, Scott decided to stay in a hotel nearby instead of joining the family in the house they'd booked for everyone. And at first, the boundaries were definitely confusing. Scott and Kourtney were cuddling, and he even kissed her, and it made everyone else uncomfortable knowing what was really going on with them behind the scenes.
And then, Kim found out something scandalous, thanks to security calling Kim's friend, Stephanie: Scott flew out a girl named Chelsea to join him on vacation, and that's why he stayed in a separate hotel. Khloé was shocked when she shared the news, obviously... and then it came time to break the news to Kourt, who took it surprisingly well, even though she didn't think it was appropriate since it was a family thing.
Things got super awkward when Kim, Kourtney, and Khloé (plus Kris and Corey) went to his hotel for dinner. They opted not to say anything about his mystery woman, but then, Kim and Khloé started talking about various women named Chelsea (aka Handler and Clinton) and it became painful to watch. And what happens next? Sorry, gonna have to wait 'til next week for that.
As a major fan of Kourtney and Scott's relationship, I'm just going to start preparing myself for them staying apart permanently. How is it possible that things between them just keep getting more complicated?