Sean Lowe Made A New Dating App, Along With A Commercial 'Bachelor' Fans Will Love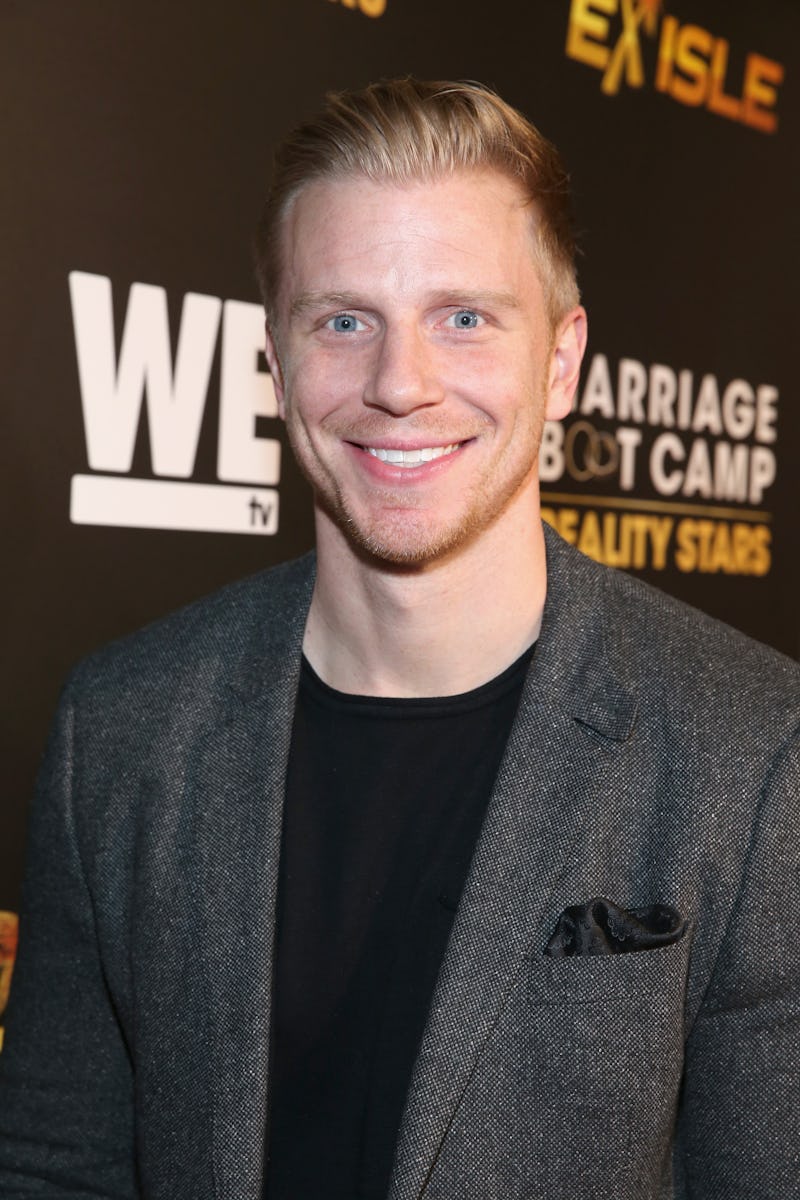 Jonathan Leibson/Getty Images Entertainment/Getty Images
Out of all of the Bachelors (there have been 22 so far), Sean Lowe is the only one who actually stayed married to the "winner" of his season, Catherine (Giudici) Lowe. So, wouldn't he be fans' top choice for dating advice from the franchise? Sean Lowe created a dating app that allows your friends to help you out. Unfortunately, he's not personally available to dole out dating wisdom to his fans or recommend some viable candidates to every single person, but this new app does just that.
According to a press release, the app called Vouch "enlists your friends to help you find your own bachelor or bachelorette." That's such a simple, yet brilliant concept. Who's more trustworthy to vet prospective date than a close friend? Single people can sign up for the Vouch app, and then they invite their family and friends to join them as "Vouchers" to build up their profiles, approve matches, and as the name suggests, "vouch" for them. The press release makes a very valid point:
"You're already showing your dating apps to your friends, so why not let all of them, even married ones like Sean and Catherine, get in on the fun?"
If people are going to show their friends screenshots of their matches and conversations anyway, why not just get the friends involved right from the jump?
Now that the app is live, the former Bachelor star is promoting it, of course. Anyone who follows Sean on social media knows how funny he is, so a hilarious commercial is just what his followers expected. Who wouldn't want to join after watching this?
Sean pokes fun of himself as the Bachelor lead during the ad, saying, "I didn't just get by on charm. I had lots of friends rooting for me." He also said, "Unless 26 random women are delivered to your rented mansion, dating can be hard and lonely, but it doesn't have to be so isolating. Now you can get your friends involved."
He even alluded to his unforgettable hometown date during Emily Maynard's season of The Bachelorette when he pranked her by pretending he still lived at home and had a bedroom full of stuffed animals. During the ad, he joked about not having skeletons in his closet and bunch of teddy bears tumbled down when he opened it. Such a great throwback reference.
Aside from the on point (and humorous) Bachelor references, Sean raises some key points in the commercial. He asks, "Your friends know you best. They help you choose your hair color or choose your Fantasy lineup, but what about your love life?" Now you can get their friendly input in the romance department too.
He even pointed out the flaws in the other dating apps out there: "Other apps only give you a picture, a name, and an age. Are you picking a partner or a bottle of wine? You need context." So. True. Context truly is essential to determining potential matches.
The Vouch app just seems like a solid idea for many reasons. Why not put trust into close family, friends, and the one Bachelor lead who's actually married to (and has two adorable children with) the woman he gave the final rose to? That just sounds like the ideal formula for a lasting relationship.