You've Got To See Selena Gomez As A Blonde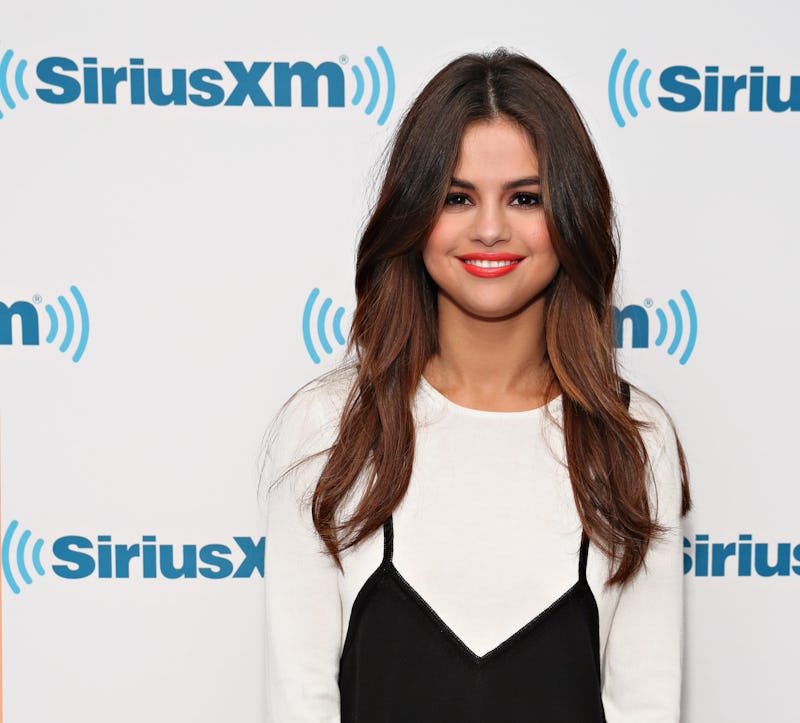 Cindy Ord/Getty Images Entertainment/Getty Images
This natural brunette has definitely switched up her hairstyle before. She's rocked bobs, long, layered looks and everything in between, but as far as hair color, she's stayed pretty consistent — until now. Selena Gomez went blonde for the "Bad Liar" music video, but don't freak out too much. This seems to be a wig instead of a permanent style change.
Those who love Gomez's natural locks can breathe a sigh of relief. But, just in case you've ever wondered what the singer might look like with a lighter color, you can appease your sense of curiosity when you check out her latest music video. One thing's for sure. If she ever did decide to dye her strands blonde, like, for reals — she'd look incredible. But, for now, you'll just have to enjoy the image of Gomez owning this very '70s-inspired blonde 'do, temporarily.
In the most recent music video, Gomez is seen with her shoulder-length brown strands fans have become accustomed to, the new, fun blonde look and a short, pixie cut. This only proves that Gomez can pull off pretty much any hairdo she pleases and still look absolutely amazing in the process. I mean, you don't become an ambassador for Pantene otherwise, you know? So, if you thought Gomez could sport any and every style effortlessly, well, consider your suspicions confirmed.
She teased the lighter locks before the video was released.
But, now that it's out, you can get a better look at her changing styles in action.
The longer strands Gomez is known for were on display in the video, of course.
But, there were also some very different looks for her, too.
This voluminous retro 'do totally works for her.
Even this super short style is right up her alley.
Perhaps the most impressive part however, is the fact that she even looks great with goggles on her head.
I mean, seriously. Is there anything she can't pull off? I'm convinced she can do anything, my friends.
Just try and get blonde Gomez out of your head. I doubt you'll be able to!