Selena Gomez Opens Up About Her Love Life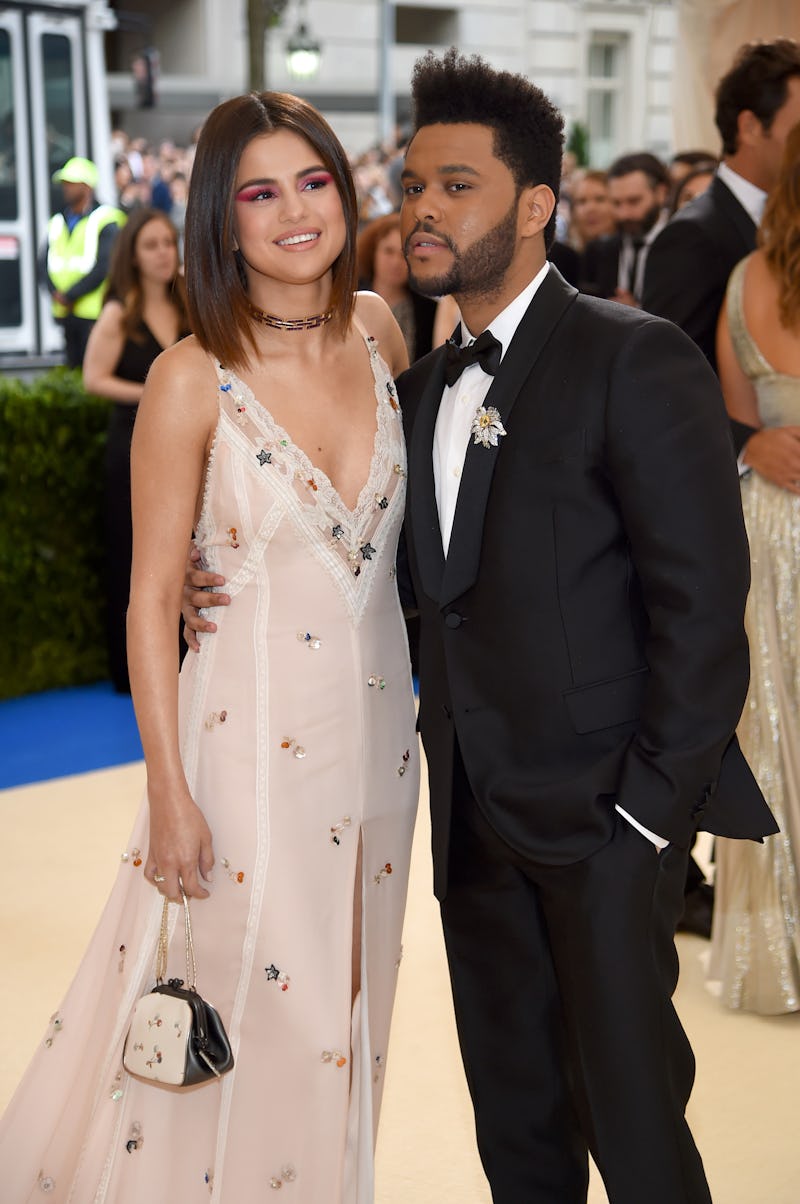 Dimitrios Kambouris/Getty Images Entertainment/Getty Images
They owned the red carpet at the Met Gala, they pop up on each other's social media looking totally adorable, but Selena Gomez and The Weeknd still remain rather tight-lipped about their relationship. While Gomez recently opened up about her romantic life and a special someone who she loves, she stopped short of mentioning The Weeknd by name. The singer called into Miami's Power 96.5 FM to promote her new single "Bad Liar," and during the interview, Gomez spoke bluntly about her relationship status.
"I'm taken," she said in response to the show's host Ivy suggesting that she would have a "nice, tan guy" outside waiting for Gomez, should she visit their studio in the future. Things must be getting serious between Gomez and The Weeknd — who were first spotted showing affection in public back in January — if she won't even entertain the idea of interacting with any man candy during a promotional tour. Speaking about her love life, Gomez told the host,
"I'm the kind of girl that loves tremendously big. I just have always been that girl. I will give my heart and my soul to the person that I love. It's just how I operate. With that comes a lot, you know?"
Although Gomez didn't specifically mention anyone by name, it sure seems like she's referring to The Weeknd, and I think it's great that she's open about giving her heart and soul to someone. She definitely sounds happy and content with her romantic life.
In the interview, Ivy also asked Gomez about how she handles putting out music that references personal stuff, like her romantic relationships. "You know," Gomez replied, "I think I've spent too much time worrying about what other people have said about me."
Check out the singer's full interview in the video below.
I think it's great that Gomez doesn't worry what people say about her, and I totally respect the decision she's made to talk less about the details of her romantic relationships. It's her right to share what she chooses about her personal life.
That being said, I personally can't wait 'til Gomez and The Weeknd walk another red carpet. Seriously, they make such a striking couple and always look so happy together.