Transgender Sephora Employees Are Teaching FREE Makeup Classes For Transgender & Non-Binary People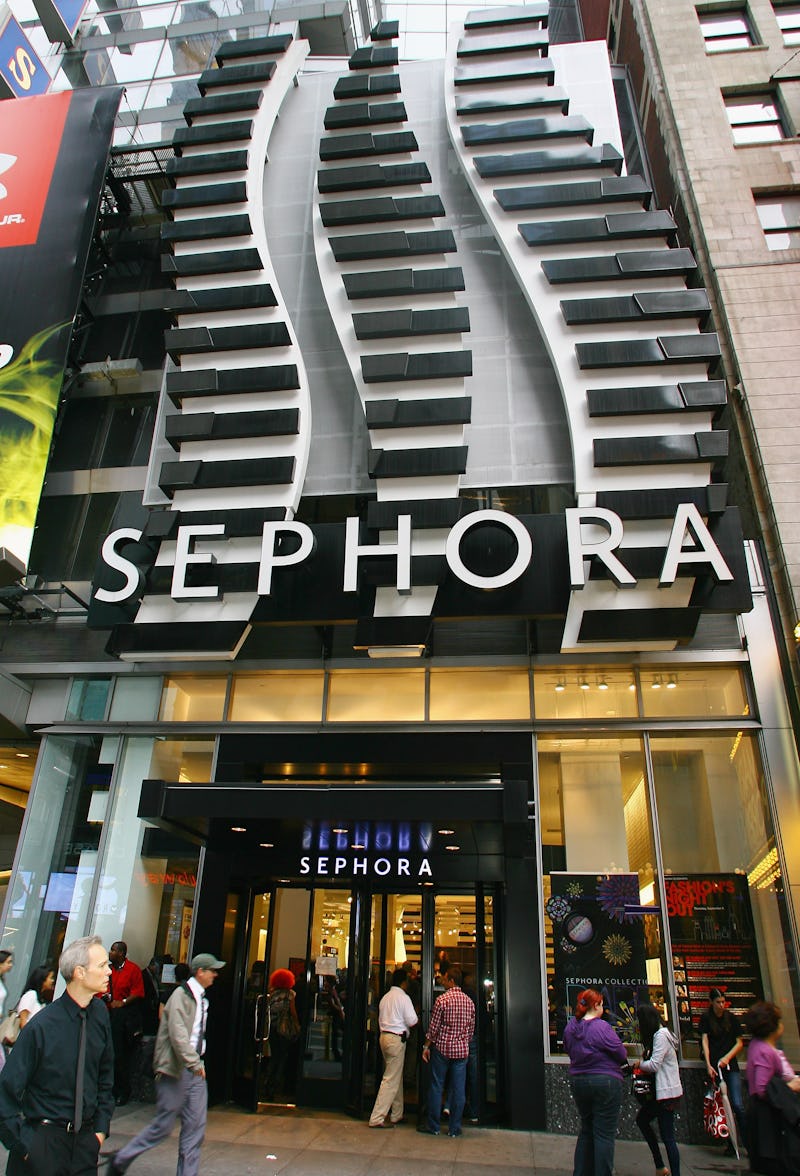 Andy Marlin/Getty Images Entertainment/Getty Images
Sephora has always been a place of calm and awe for beauty lovers. From the smell of perfume to the well-lit displays, it's basically nirvana for makeup mavens. Now, the store has just got even better by sending a message of inclusivity. Sephora's new beauty classes for the trans community are the perfect addition to the store's already incredible line-up of services.
According to HelloGiggles, Sephora is set to expand their Classes for Confidence series with a new course entitled "Bold Beauty for the Transgender Community." The series features transgender members of the Sephora team who will be helping other trans and non-binary people learn how to target specific beauty skills they wish to improve. The free classes are a safe space for members of the community who may not feel comfortable at other beauty counters, and it's an incredible step toward and even more inclusive shopping experience for Sephora lovers.
As for the cost, the classes will be totally free. All you'll have to do is head to the Sephora website and find the Sephora nearest you that's offering the classes. Once you've found of store of choice, pick a date and you're in. No payment required (though, let's be honest, it's nearly impossible not to spend cash in Sephora).
In a statement, Head of Social Impact and Sustainability at Sephora Corrie Conrad, explained that Sephora is committed to diversity and inclusivity in its stores, and that's the heart of the new classes. She explained the program saying, "Sephora Stands is dedicated to supporting diversity and inclusion in all of its social impact programming. We stand with all members of the LGBTQA community and are committed to providing these individuals with the tools they want to feel confident and beautiful every single day. At Sephora, we believe beauty is yours to define, and ours to celebrate. We are honored to be a beacon of support and part of each beauty journey through our new class offering."
The classes aren't just being brought to shoppers via the retailer's more basics-based class program. Instead, "Bold Beauty" is being shared with customers through the Sephora Stands initiative and their Classes for Confidence program. According to their website, the classes are designed to, "help inspire fearlessness in those facing major life transitions." During the classes, attendees will be with Sephora employees for a 90-minute session where they develop makeup skills based on their personal wants and needs. Classes have included workplace makeup skills as well as makeup while going through cancer treatments.
As for what you can expect from the "Bold Beauty" class for the trans and non binary community, the retailer's description of the experience explains that it is, "A class created especially for transgender or non-binary people to learn about techniques and products to fit and empower their beauty. Get skin care tips, find the best shades for your complexion, and create a flawless finish."
If there's not a class being offered near you or you simply can't make it to a class, don't worry. Sephora still has you covered. According to Nylon, the classes will be uploaded in the form of tutorials to the Sephora Stands YouTube.
If you're excited about Sephora's latest class offering and want to experience it for yourself, head over to the class finder now. If you love the class, Sephora has more than enough topics to help get your beauty game on point. From false lashes to winged eyeliner to correcting and concealing, they're pros that can get you the most flawless face.