French Students Are Reportedly Victims Of The Uk Attack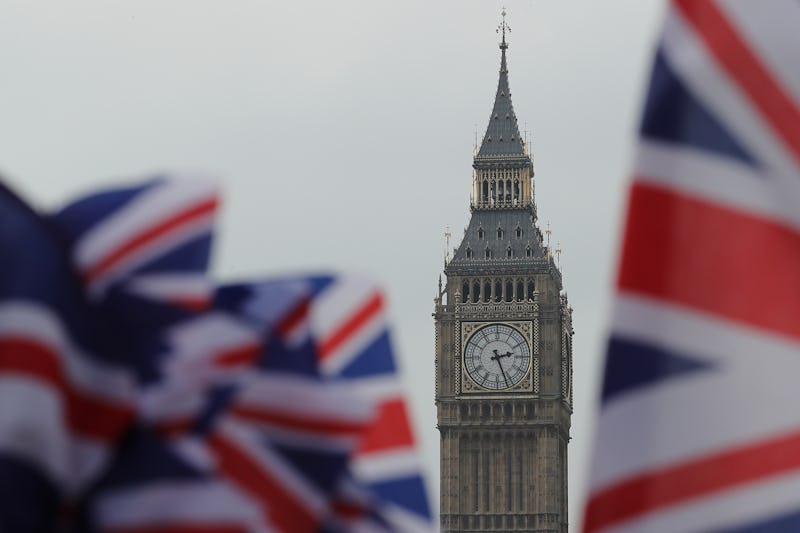 Dan Kitwood/Getty Images News/Getty Images
On Wednesday, news broke that an attack that is being treated by authorities as a terrorist incident took place near the Westminster Bridge and the perimeter of the Houses of Parliament. The final impact is still unclear as the dust from the violence still settles, but we now know that a group of French students were among the victims of the attack.
According to CNN News, so far three French students are confirmed injured from the attack. The students mentioned attend Saint-Joseph school located in Concarneau, which is located on the the west coast of France. A statement from the French Foreign Ministry says they were out of the country for a school trip to London.
According to the latest reports, three people were killed and the alleged assailant was also dead. The Telegraph reported that St. Thomas' Hospital confirmed that several others have been wounded, saying some have suffered "catastrophic" injuries.
"I kind of thought the guy had maybe had a heart attack or something. The accelerator suddenly picked up so you had that revving. I expected it to hit the bridge wall and then stop and turn back," witness Richard Lyon told CNN. "I stood in shock and saw carnage around me and the car carrying on up the bridge."
The former French Prime Minister released an official statement saying, "Jean-Marc Ayrault supports the families of our compatriots concerned in this difficult time." Bernard Cazeneuve, the current Prime Minister of France, responded on Twitter with a message offering "solidarity" with Britain and "full support to the wounded French students, their families and their comrades."
March 21 is the same day that marks the one-year anniversary of the Brussels bombings — the event that was responsible for killing 32 people and wounding more than 300 others.
In a statement from the Muslim Council of Britain, the group sent a message of support to authorities:
We pay tribute to the police and emergency services who handled this with bravery. The Palace of Westminster is the centre of our democracy and we must all ensure that it continues to serve our country and its people with safety and security.
It's true: The location is central to the most important government buildings in the major city, including the prime minister's residence at 10 Downing and Buckingham Palace. CNN reported that the gates to the palace are now closed.
The House of Commons was briefly suspended, but after a statement from Leader David Lidington, it was adjourned.