Shawn Mendes Support Camila Cabello's 5H Decision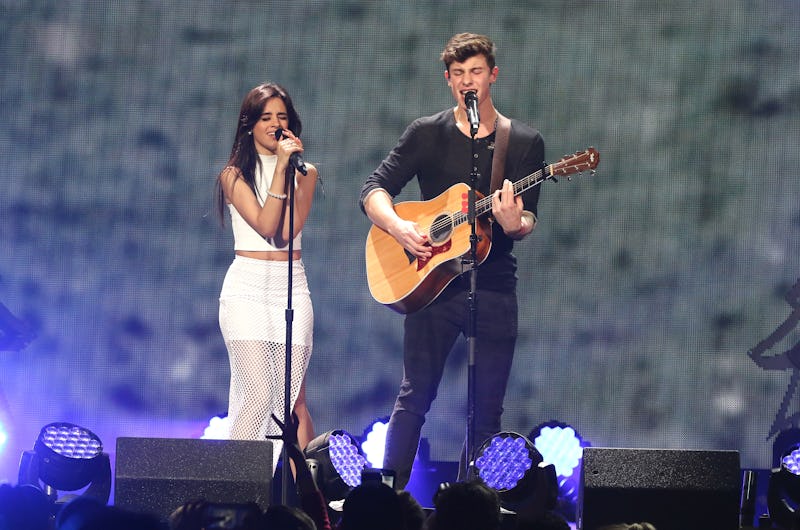 Alexander Tamargo/Getty Images Entertainment/Getty Images
If you didn't already think that Shawn Mendes was the absolute cutest Canadian export, this new development will definitely have you swooning. As I am sure you, your mother, and the squirrel who lives in the tree down the street knows, Camila Cabello has left Fifth Harmony. But, what you may not know is how supportive her collaborator Mendes is being. As Just Jared relays, Mendes quoted Cabello's somewhat polarizing tweet about why she decided to step away from Fifth Harmony and his sentiments are so encouraging and heartfelt.
What makes it so great? Well, the Mendes reiterated Cabello's mantra for the departure, saying, "'Pursue what makes your heart pound, happiness is our responsibility' beautifully said."
While it may not seem like much, a tweet affirming that she did the right thing from a successful artist and a fellow musician probably makes all the difference to her right now. Especially since the some fans have not been as kind to Cabello as Mendes has been.
Listen, in a breakup, whether it is of the romantic, platonic, or business kind, it is inevitable that people are going to take sides. But, that can get quite ugly, fast, especially when it comes to celebrity drama.
And, if you've happened to catch a tweet or two about the news, you'd see that unfolding in real time. From Twitter throwing a #CamilaIsOverParty to comparing her to Zayn Malik, haters have not held back. Especially since Fifth Harmony released a second statement after Cabello's that somewhat contradicts hers.
Let's be real, this entire breakup controversy has become a she said, she said back and forth. Despite where your loyalties may lie, I think most can admit that this is all a bit of a mess right now. And it's clear that Mendes, at the very least, tried to quell some of the hate.