The First U.S. Female Muslim Judge Has Been Found Dead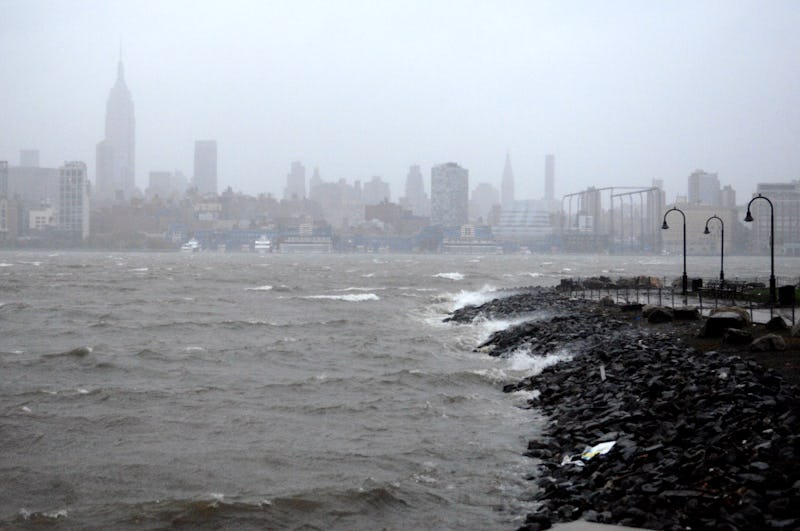 Michael Bocchieri/Getty Images News/Getty Images
On Wednesday, a judge serving on New York's Court of Appeals, Sheila Abdus-Salaam, was found dead in the Hudson River near New York City, according to the New York Post. Abdus-Salaam was the first African-American woman to serve on New York's top court. She had served as an associate justice for almost four years.
According to various reports, Abdus-Salaam was reported missing on Wednesday. In the afternoon, her body was pulled from the river, with her husband confirming the body's identity. Police were still investigating the incident on Wednesday night, but the Post reported that there were no obvious signs of trauma or injury. According to the Post's sources, Abdus-Salaam's death may have been a suicide.
As of Wednesday night, the New York Court of Appeals — Abdus-Salaam's employer — had not appeared to issue a statement. Still, it was clear that her absence on the bench would be a loss. Abdus-Salaam was one of seven judges appointed to the court, appointed by Gov. Andrew Cuomo in May 2013. She was one of four women on the bench, but the first of her faith and her race. In a statement issued on Wednesday, Cuomo called Abdus-Salaam "a pioneer."
Judge Sheila Abdus-Salaam was a trailblazing jurist whose life in public service was in pursuit of a more fair and more just New York for all. As the first African-American woman to be appointed to the State's Court of Appeals, she was a pioneer. Through her writings, her wisdom, and her unshakable moral compass, she was a force for good whose legacy will be felt for years to come.
According to her bio on the Court of Appeals' website, Abdus-Salaam lived in New York City but was born in Washington, D.C. Earning her higher education in the Big Apple, she attended Barnard College, graduating in 1974, and completed her legal studies at Columbia Law School in 1977. According to the New York Daily News, she attended law school with former U.S. Attorney General Eric Holder.
During her time on the Court of Appeals, Abdus-Salaam weighed in on several important cases, even authoring the court's opinion in some instances. In December, for example, she wrote the decision for People v. Bridgeforth, in which the court found that a dark-skinned woman was illegally excluded from a jury based on the color of her skin.
After a career in public service from the seat of an important bench, Abdus-Salaam's death leaves a void in the Empire State. Her work and her pioneering spirit will be missed. Abdus-Salaam was 65 years old.
Correction: An earlier version of this article stated that Abdus-Salaam was Muslim. This is incorrect. Her husband was Muslim, and she took his last name, though she never officially converted to Islam.