Signs Of Human Trafficking Can Be Dangerously Subtle — Here's What To Look For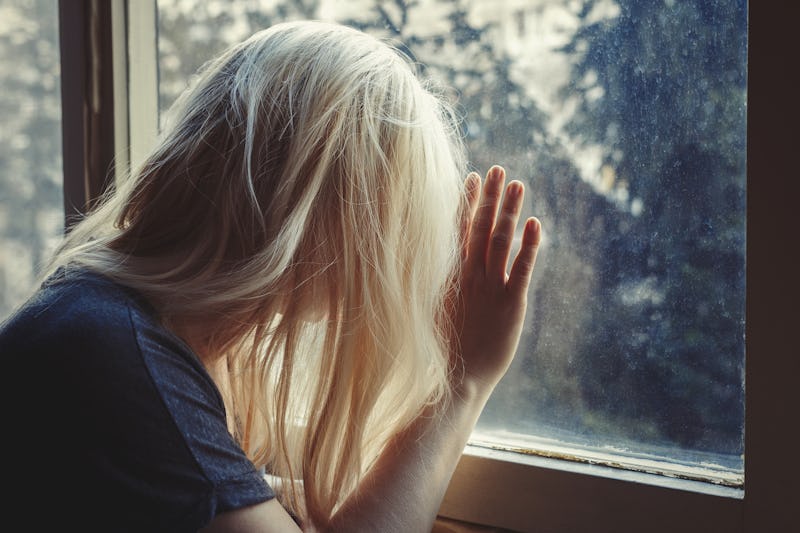 Shutterstock
Around the world, about 40.3 million people are victims of modern day slavery or human trafficking, according to the International Labour Organization's 2017 estimates. And while the National Human Trafficking Hotline reported that about 23,000 victims were identified in 2018, millions of cases go unnoticed every year. But that doesn't mean efforts are hopeless. Understanding how to identify the signs of human trafficking and report them can help save lives.
Though human trafficking often happens in public spaces, the signs might not immediately register as red flags and aren't always easy to recognize. Dr. David Kyle, Ph.D., associate professor of sociology at the University of California, Davis, and expert on human smuggling, says that it's extremely difficult to identify trafficking victims unless they attempt to communicate with you directly. Still, Kyle says, "with some awareness and willingness to communicate, people may be able to assist victims to safety."
Dr. Mellissa Withers, Ph.D., an associate professor of global health at the University of Southern California's Online Master of Public Health program, tells Bustle, "There's potential for anyone to be able to identify a victim." From teachers, neighbors, and health care providers to truck drivers and flight attendants, she's seen an array of different people come forth to report cases of human trafficking. And you can be one of these people.
If you notice a combination of these nine signs, they could be indicators of human trafficking: