'Crazy Ex-Girlfriend' Is Recasting A Fan-Favorite Character For Season 4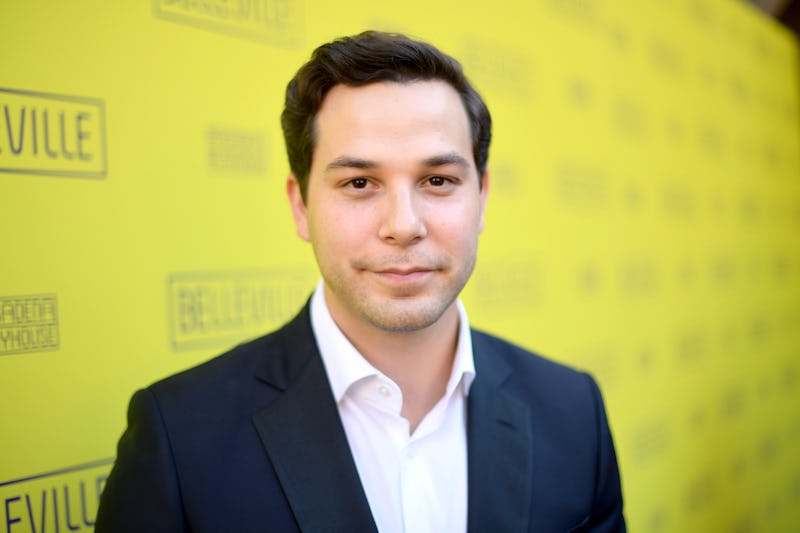 Matt Winkelmeyer/Getty Images Entertainment/Getty Images
Crazy Ex-Girlfriend has thrown some pretty interesting curveballs at viewers over these past three seasons, but it's already looking like the show's fourth and final season will prove to be the most memorable of all — especially now that a fan favorite character is returning. Well, sort of. During the Television Critics Association summer press tour on Monday, executive producer Aline Brosh McKenna revealed that the role of Greg will be played by Skylar Astin in Crazy Ex-Girlfriend Season 4, according to Deadline.
As many fans of the show already know, Greg was originally played by Santino Fontana over the course of the first two seasons until his character left West Covina in order to go back to school. He was also one of the main love interests for Rachel Bloom's Rebecca Bunch and his departure left both of them with some very unfinished business. Perhaps these two will be able to rekindle what they once had upon his return — that is, if she's able to recognize him anymore.
It's a bold move for the series to recast such a beloved character, so how exactly is this going to work? It turns out that the producers of Crazy Ex-Girlfriend have been trying to find a way to bring Greg back for some time now, but needed to find a way for it to make sense within the context of the story.
"Rachel and I had always been exploring bringing back that character and sort trying to figure out a way to do it in a way that suited our show and also because we felt like we had taken the resolution we wanted for Greg and kind of jammed it into those first 4 episodes of the second season," McKenna explained to reporters at the TCAs, as per Entertainment Weekly. "We felt like we had completed his arc a bit. Now bringing the character of Greg back, he is part of our storytelling. It's a plot point in the story that the character is reimagined, so it's going to be played by a different actor, which is Skylar."
And while they realize audiences will need to use their imaginations a bit in order for Greg's makeover to make sense, Bloom assures viewers that this plot twist will stay very much in line with the essence of the show, stating:
"It's not only a big leap and feels experimental and playful like our show, but as we'll see when the show airs, it's a great statement on how our perception of people changes, and Greg is sort of a barometer for how Rebecca changes."
Bloom added that the series will also be sure to address the change in Greg's appearance head-on: "We're going to call it out. It's not a Becky on Roseanne situation where suddenly it's a different person."
Regardless, there's no denying that seeing another person take on the role of Greg will be strange (even for this wonderfully quirky show), but as far as musical talent goes, Astin could not be a more perfect choice for the part. Best known for playing Jesse Swanson in the first two Pitch Perfect movies, Astin's impressive vocal chops are well-suited for this cast of characters, who have a tendency to break out into song at a moment's notice.
Let's just hope we can look past the recast and fully appreciate everything Astin will undoubtedly bring to the table when Crazy Ex-Girlfriend returns on Friday, Oct. 12 at 9 p.m. ET on The CW.