'SYTYCD' Season 14 Could Happen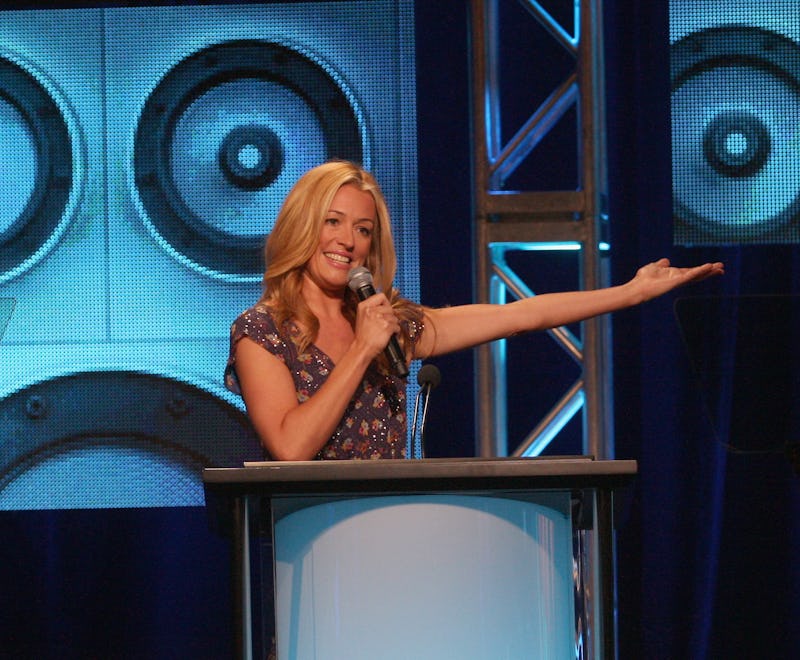 Frederick M. Brown/Getty Images Entertainment/Getty Images
So you think you can watch another season of So You Think You Can Dance? So you think you can probably be in luck. At TCA last week, Fox chairman Gary Newman let Deadline know that So You Think You Can Dance may get a 14th season after all. Now, it isn't official-official, but the talks are happening. Feel free to do a celebratory grand jeté or two. I'm happy to wait.
Again, this has not been etched in stone or carved into the side of Mount Television or whatever, but it sounds like SYTYCD could (a) return and (b) be back in time for the dog days of 2017. "We expect the show to return for a 14th season in the summer," Newman told Deadline. "We are having lengthy conversations with the producers about it." And thank goodness. Summer would feel cold without new episodes of SYTYCD, you know? May the hot tamale train of a series keep on chugging along (miss your energy, Mary Murphy).
If Season 13's format switch was not your jam, you may dig this next item: According to Deadline, Newman said the 14th installment would "return to SYTYCD's roots and stick closer to its original premise." In other words, SYTYCD: The Next Generation — a.k.a. the kids season — might've been a one-off.
I hope Season 14 happens. I hope the Season 14 format, whatever it may be, works out. I hope the choreo brings the heat. I hope the judges decisions don't torque my jaw. And I hope Season 14 delivers at least one performance that makes me ugly cry as hard as this Season 5 stunner does:
That noise you just heard? Oh, that was just the sound of Mia Michaels's choreography ripping my heart out of my chest for the zillionth time.