People Think A Trump Official Used A Racist Phrase To Describe Florida's Governor Race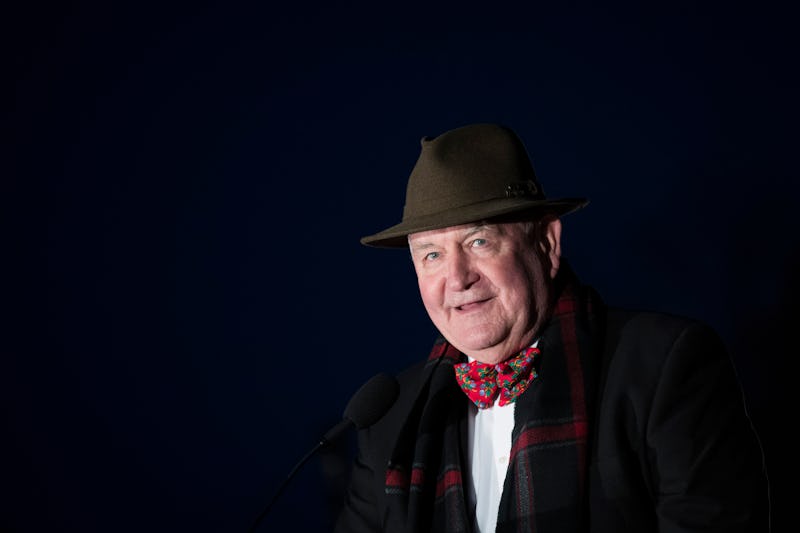 Drew Angerer/Getty Images News/Getty Images
A top Trump administration official has utilized a phrase that many people feel has deeply-embedded racial overtones while campaigning for Republicans over the weekend. While stumping for Florida's Republican gubernatorial candidate on Saturday, Agriculture Secretary Sonny Perdue called Florida's gubernatorial election "cotton-pickin' important." While perhaps unrelated, it's worth mentioning that the race Perdue is referencing includes a Democratic candidate who hopes to become Florida's first black governor.
"Let me tell you what, I could point you to states around the country who messed it up by who they elected," Perdue can be heard saying in a recording obtained and shared by American Bridge, a progressive Democratic super PAC. "Public policy matters. Leadership matters. And that is why this election is so cotton-pickin' important to the state of Florida."
"I hope you all don't mess it up," Perdue, a former Georgia governor, added.
At the time, Perdue was in Lakeland, Florida, campaigning on behalf of Republican gubernatorial candidate Ron DeSantis, who is running against Tallahassee Mayor Andrew Gillum. In a statement to Politico, a spokesperson for DeSantis' campaign declined to comment on any of Perdue's specific remarks, but said the campaign was "happy" to have him campaigning with them in Florida.
Bustle has reached out to the U.S. Department of Agriculture for comment.
According to Phrase Finder, the term "cotton-picking" first came into use in the South — where it is generally pronounced as "cotton-pickin'" — in the late 1700s. Merriam Webster, a publishing company well known for its dictionary, notes the phrase is most often used to indicate disapproval or as a substitute for the words "damn" or "damned."
But as Bustle's J.R. Thorpe has previously reported, there are a number of people who view the phrase "cotton-picking" to be a derogatory means of linking what was once a slave occupation to an expression of disapproval, frustration, or damnation.
"And the racism continues," pollster Matt McDermott tweeted Sunday.
Georgia Democratic gubernatorial candidate Stacey Abrams said Perdue's comment was one example of the "throwback" language coming out of the Republican Party in an interview with CNN on Sunday. "I think that there is certainly a throwback element to the language that we're hearing coming out of the Republican Party that is, unfortunately, disparaging to communities," she said. "It may be unintentional, but it signals a deeper misinformation about what Andrew Gillum can accomplish, what I can accomplish and what we're going to do is stand on our records, stand on our plans and we're going to win these elections."
But Perdue isn't the only person in President Trump's circle to have been criticized for using the term. Former deputy Trump campaign manager and former Trump transition team deputy director David Bossie used the term while debating Democratic strategist Joel Payne, who is African American, during a Fox & Friends segment in June.
"You're out of your cotton-picking mind," Bossie told Payne.
Fox News host Ed Henry quickly denounced the phrase as "obviously offensive" on air and the network moved to suspend Bossie.
And in August, DeSantis came under fire himself after he warned Florida voters not to "monkey this up" by voting Gillum into office.