Sophia Bush Would Make 'OTH's Brooke Davis Proud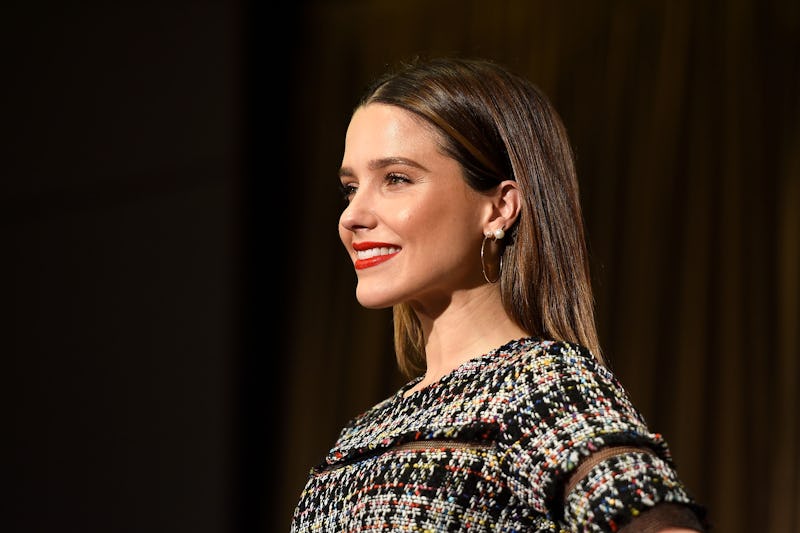 Matt Winkelmeyer/Getty Images Entertainment/Getty Images
It's been totally heartwarming to see just how many celebrities have turned out for Saturday's Women's March on Washington to stand up for human rights. Petitioning issues such access to healthcare, abortion, and contraception, as well as employment and equal rights for women, the Women's March has already shown how passionate people are post-Obama. One actor who is always outspoken when it comes to political issues is One Tree Hill star Sophie Bush, whose astute political nature would make her TV character, Brooke Davis, proud. Plus, Bush is at the Women's March on Washington and has already impressed fans worldwide by having such an impact in a short amount of time.
While Bush has yet to live-tweet from the event, several photos of the actor have appeared on social media, showing that she's already managed to be quite active at the Women's March on Washington. One photo showed Bush with feminist icon Gloria Steinem, while a short video clip had the One Tree Hill actor explaining some of the ways young women can get more involved in politics during the next four years. Bush is completely proactive about fighting the policies that she disagrees with, and it's exciting to hear her rallying support, especially for young women who will be heavily impacted by some of Trump's policies regarding reproductive rights.
Despite Bush being incredibly vocal about politics, she told HuffPost Live in March 2016,
"I still have people saying, 'You know, you're an actress, stay in your lane. You're not allowed to be political... I see the effects of education access, environmental crisis, what's happening in our political sphere and how it affects the developing world."
Her keen focus on political issues, and her continued criticism of Trump and his policies, make Bush the perfect person to march in Washington. In Oct. 2016, Bush responded to the leaked footage of Trump describing how he would "grab" women, and explored the devastating way in which women and girls are often subjected to sexual assaults. By attending the Women's March, Bush is standing up for women's rights, which is so important.
Bush was outspoken throughout Obama's presidency, and her attendance at Saturday's march shows that the Chicago P.D. actor isn't about to back down any time soon.