You're Not Gonna Like Sophia Bush's Response To Those 'One Tree Hill' Reunion Rumors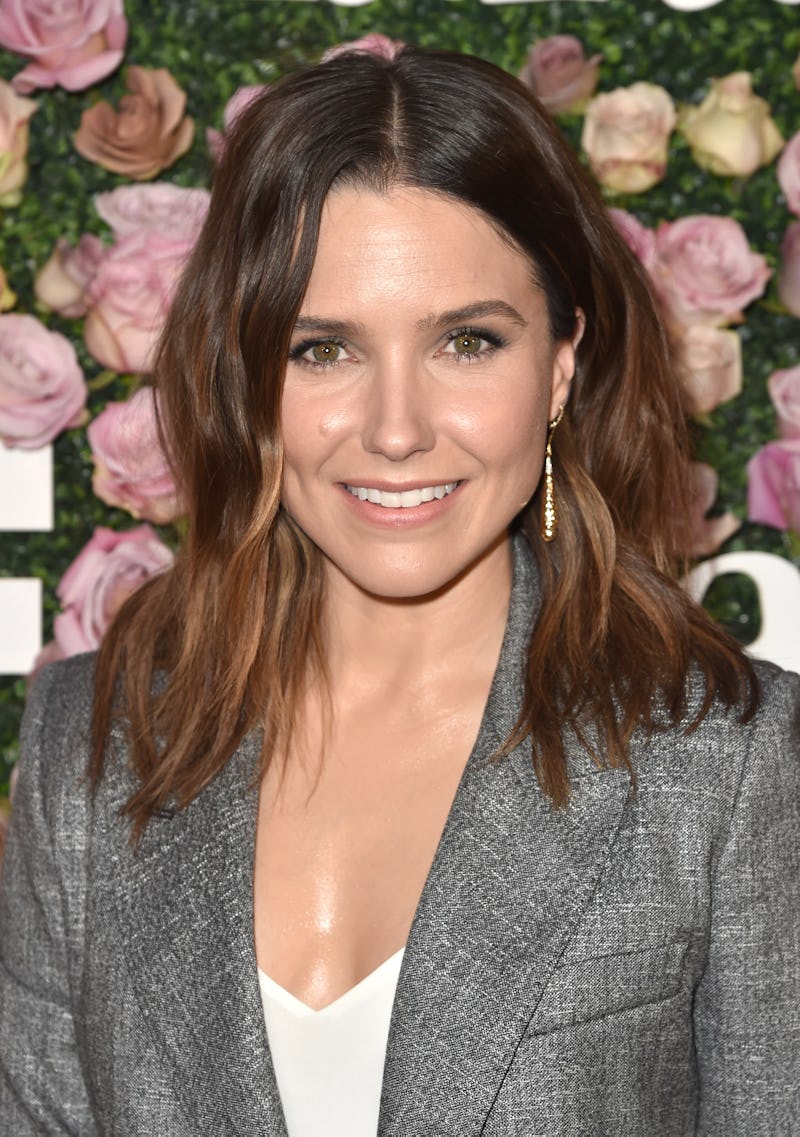 Frazer Harrison/Getty Images Entertainment/Getty Images
Just as quickly as good news can come into your life, it can disappear just as fast. Such is the case regarding a One Tree Hill reunion, which recently took place among some members of the cast. Photos of the gathering prompted many fans to hope that it signified a special OTH Christmas revival of some sort; however, that now seems to be a case of wishful thinking. It turns out that a One Tree Hill reunion project isn't happening, after all — at least, not according to Sophia Bush.
"It has nothing to do with our show. I'm sorry," Bush, who starred as Brooke Davis on the beloved drama for nearly a decade, tells Bustle during a visit to our New York City offices. "There are no plans. I don't know if that's to say there never will be, but literally there is not a single discussion of a plan in the works at all." Bush's comments come just one day after photos of the OTH cast circulated online, prompting speculation of a reunion special.
One of the photos in question had been posted on Hilarie Burton's Instagram and featured Burton herself standing in front of what appeared to be her One Tree Hill co-stars Robert Buckley, Danneel Ackles, and Antwon Tanner. The three other cast members also posted Instagram photos of their own, according to TV Guide, confirming they were together. The photos were all captioned using the hashtag "christmas2018," and have all since been removed, so it remains to be seen what exactly the mini-reunion showcased was in regards to. According to Bush, however, one things it is not referring to is a One Tree Hill holiday reboot — at least for the time being.
Obviously, this is a major bummer for fans who are anxious to catch up with the various members of the Tree Hill gang. It has been six years since the series was taken off the air after nine seasons, which means there's plenty of material to potentially cover about what everyone's been up to since viewers last saw them. But alas, while a reunion could happen someday, that day is evidently not today.
It's important to keep in mind, though, that Bush takes absolutely no pleasure in sharing the news with fans and unintentionally breaking our collective hearts. "Sorry, I always feel like I'm raining on people's parade with that," Bush tells Bustle regarding the reunion rumors. "But I just want to be honest." That said, it's doubtful Bush's clarification will stop fans from hoping that one day Brooke, Peyton, Lucas, Haley, Nathan, and many others will find their way back to our small screens, whether it be for a full-on revival series or short special project.
Considering how many reboots have come out of the woodwork as of late, it's definitely not out of the realm of possibility. Fuller House is still going strong on Netflix while Will and Grace was renewed for multiple seasons pretty much right off the bat on NBC. Depending upon who would be willing to come back, One Tree Hill could prove to be just as successful. And judging by various members of the cast, many are definitely interested in reprising their roles on the series.
James Lafferty (who played Nathan Scott) and Tyler Hilton (who played Chris Keller), have made their feelings about a possible reunion known throughout the past few years. "Dude, we ask that every year. Who knows?" he said to Us Weekly in April when asked about a potential revival. "Every time I'm asked about it, I'm like, 'It could happen. You never know.'" Meanwhile, in an interview with Entertainment Tonight, Lafferty called a possible One Tree Hill spinoff a "fun" idea and seemed totally game to make it happen.
It's impossible to say for sure whether or not a One Tree Hill reboot or reunion special will ever, in fact, come to pass, but if the cast is willing, then there's always room for hope.
Additional reporting by Jamie Primeau.