'Southern Charm' Star Kathryn's Mom Has Reportedly Passed Away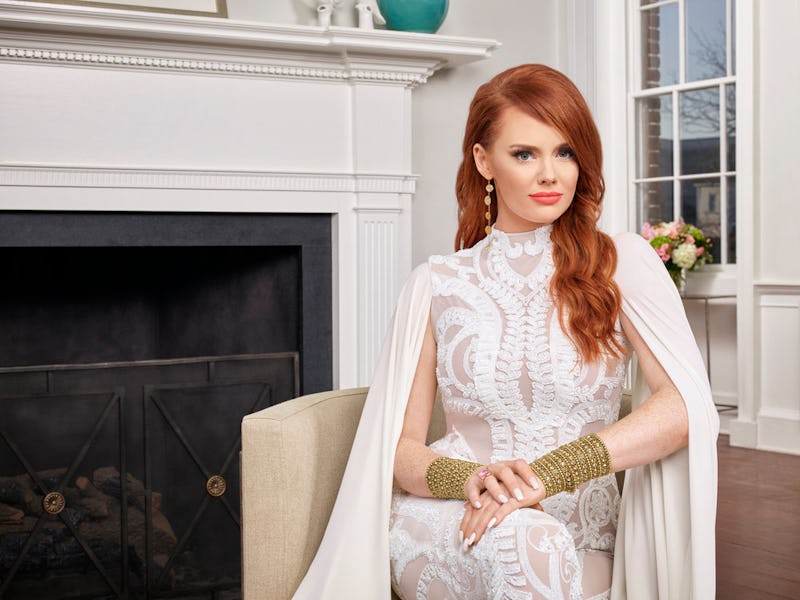 Tommy Garcia/Bravo
Here is some sad news. Southern Charm star Kathryn Dennis' mom died at the age of 59, according to an Aug. 8 report from People. Kathryn's mom, Allison Calhoun Dennis, reportedly died on Aug. 7 after battling an "extended illness." Bustle reached out to Kathryn's rep for comment, but didn't receive an immediate response.
Kathryn has not commented publicly on the matter, but a source reportedly close to Kathryn told People, "Their family requests privacy while they mourn with the sad loss. They're very private people and they want their time to cope."
Allison is survived not only by Kathryn, but her husband, Luke Dennis, and her son, Luke Dennis Jr. A local South Carolina funeral home also posted an unfinished obituary for an Allison Calhoun Dennis, which lists Aug. 7 as the date of her death. It's unclear if this individual is Kathryn's mother.
People reported that Allison previously fought cancer and moved in with Kathryn during her battle. The Blast reported on Thursday that Allison's chemotherapy treatment ended last year, but she reportedly "experienced health issues earlier this year." According to The Blast, Allison reportedly had emergency surgery in May after suffering "severe stomach pains." The Blast also reports that during her recovery in June, Allison couldn't stay with Kathryn and was "expected to bounce back within weeks."
The Bravolebrity told People in April that she was "incredibly close" with Allison. "My mom's my best friend," Kathryn said. "She stuck by me through so much. I don't know what I would do without her."
Kathryn also opened up about caring for her mother and having her around her two children, 5-year-old Kensie and 3-year-old St. Julien. "She was sick for a year and a half and I was taking care of her," she told People in April. "She's since been living with me, essentially. It's great to have her around, especially because she's so good with the kids. She's amazing. She's the best mom I could ever hope for with everything."
Her mom's reported death has to understandably be a difficult time for Kathryn. It sounds like Kathryn and Allison became even closer once she became a mother to her two kids with Thomas Ravenel. Ever since welcoming her children into the world, Kathryn's life has changed for the better. As she wrote next to an Instagram with her daughter Kensie in June 2018, "Yes I gave you life, but really you gave me mine." For those who watch Southern Charm, then you know Kathryn truly loves her children and how much she's turned around her life in a more positive direction not just for herself, but for them.
For her to be able to share her parenthood journey with her mom was probably a true gift for Kathryn. Again, Kathryn has yet to release any type of statement on her mom's reported passing. That said, it wouldn't hurt to send her positive thoughts and well wishes. Kathryn has certainly been through a lot over the past few years, so for her to reportedly lose her mom in addition to everything else has to make for a truly difficult time.