A Blast Kills At Least 10 In St. Petersburg Metro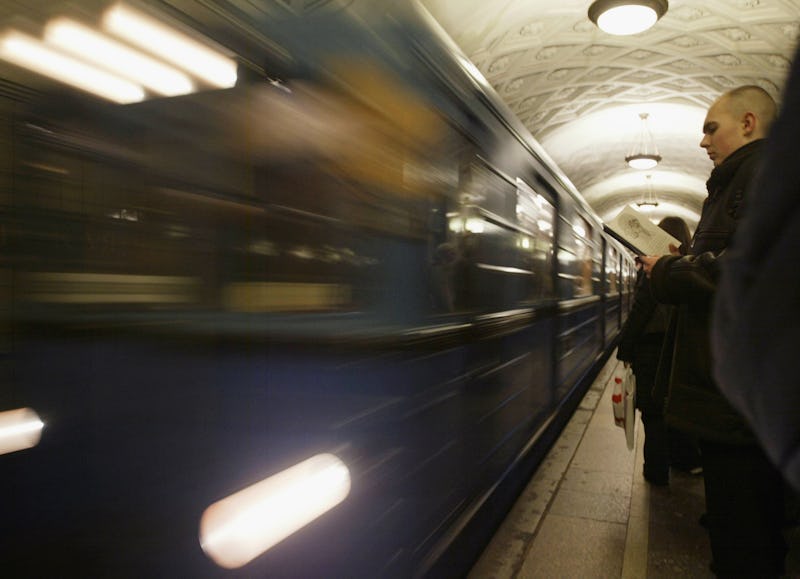 Oleg Nikishin/Getty Images News/Getty Images
Russian state-run news agencies confirmed at least 10 were killed in a blast in a St. Petersburg metro station Monday. The blast occurred near Sennaya Ploshchad and Tekhnologichesky Institute stations, and there is thought to have been explosive material on the train. The details are still developing as emergency workers arrive on scene, but at least 50 people were injured, according to a Twitter post by Andrey Kibitov, the head of the city government's press service. The death toll and count of injured is based on preliminary information, Russian media said.
According to CNN, Russian President Vladimir Putin had been in St. Petersburg Monday to speak at an event, but he had already moved on to a nearby seaside town of Strelna by the time the blasts had occurred. He is safe and set to meet with the Belorussian president later in the day. Kremlin spokesman Dmitry Peskov told CNN that the president expresses his condolences to the victims and will be working with the FSB, Russia's federal security service, to follow the investigation, which is seen as possible terrorism.
Putin spoke to the press at the beginning of his meeting with his Belarusian counterpart:
The reasons for the explosion are unknown, so it's too early to talk about it. The investigation will show what happened. Naturally, we always consider all options — both domestic and criminal, primarily incidents of a terrorist nature.
The finer points of the blast remain unclear. Reuters reported that emergency officials had claimed that explosions hit two trains in two different metro stations, but it may have been one train in a tunnel between the two stations too. Photos on social media show crumpled blue train doors and victims lying on the floor of a station. As many as seven stations were closed as victims were evacuated from the system, CNN reported.
A witness told CNN what it was like at Sennaya Ploshchad station. Stanislav Listyev was entering the station when the explosion went off and told the news channel:
I was going going down the escalator at Sennaya Square at about half past 2, and at that moment I felt an explosion wave underneath. Everything was filled with smoke, people started panicking. So the trains stopped and almost immediately the evacuation started.
St. Petersburg is Russia's second-largest city, and it is close to both Estonia and Finland off of the Baltic Sea. According to CNN, the subway network has five lines, 67 stations, and 2.3 million ride it each day. The attack will certainly prove difficult for all of them.