7 People With Chronic Illnesses Share How They Stay Organized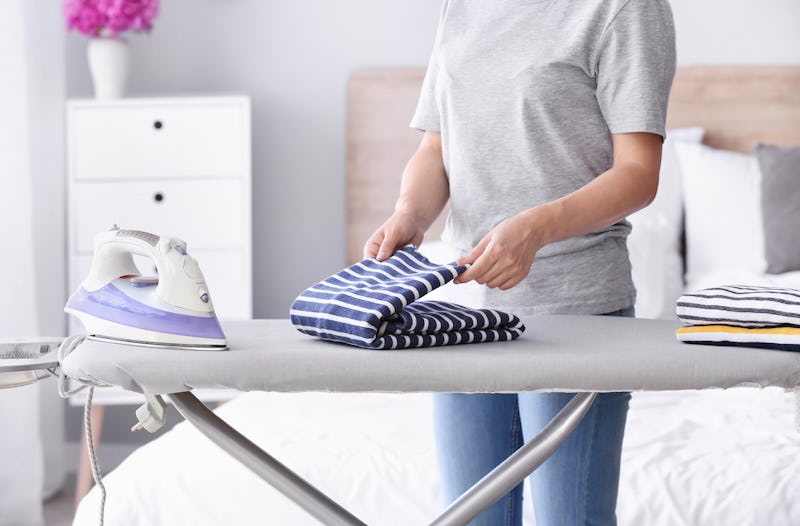 Shutterstock
Staying on top of household chores can be difficult for anyone. Once you procrastinate on one load of laundry or dishes, it can feel like the mountain of dirty clothes or plates just keeps growing and growing until it's ready to swallow you whole. Unfortunately, it can be especially easy to fall behind on cleaning if you live with a disability that causes chronic pain, flares, depressive episodes, or other symptoms. However, according to people with chronic illness, staying a bit more organized at home sometimes comes down to adopting a few new habits, creative hacks, and techniques for tidying up.
The truth is, while the motivation and energy to stay on top organizing when you're chronically ill is not always there, having a space you feel comfortable and safe in can make a huge difference to your overall sense of wellness (speaking from experience, here). As Shelly Lotz wrote in an article about living with depression and cleaning for The Mighty, "I feel less weighed down by my surroundings and can breathe a little easier, knowing I finally accomplished a few things I had been putting off. I am still searching for the end of this mental tunnel, but having a clean physical path is definitely helping."
If you're unsure of where to begin, here are seven tips that people living with chronic illness use to keep their apartments tidied up, even on the most difficult days.