13 Women & Non-Binary People With Chronic Illnesses Explain How They Get Through Their Worst Days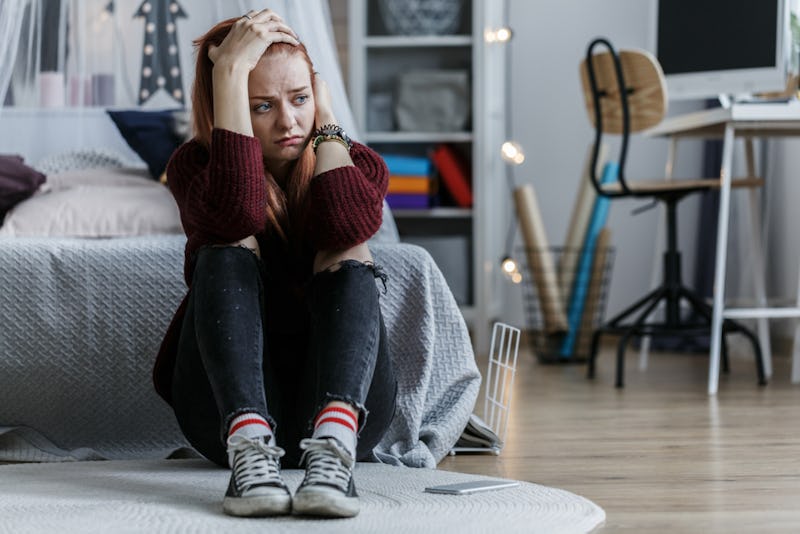 Photographee.eu/Shutterstock
Living with a chronic illness can feel impossible at times. Many people with chronic illnesses put on a brave face but are suffering more than many people could imagine inside. There are days when it feels impossible to get out of bed, but they learn to push through.
What makes things more difficult is that women and non-binary people with chronic illnesses are often dismissed, doubted, and patient-blamed by their doctors and even their loved ones. In addition, these populations also tend to suffer from health issues that are under-researched and poorly understood.
"Conditions that disproportionately affect women — particularly chronic, non-life-threatening but disabling conditions with subjective symptoms, like pain and fatigue — have been woefully neglected in the research realm," Maya Dusenbery, author of Doing Harm: The Truth About How Bad Medicine and Lazy Science Leave Women Dismissed, Misdiagnosed, and Sick, tells Bustle. "Consequently, they remain very poorly understood — and therefore poorly treated. A large proportion of women's disproportionate burden of illness is attributable to autoimmune disorders, chronic pain disorders, and other relatively under-researched female-predominate conditions."
Here's how some women and non-binary people with chronic illnesses get through their worst days. Maybe their strategies will help you, too, if you're suffering from a chronic illness or want to support a loved one who is.