"Stealthing" Is Sexual Assault, Not A Sex Trend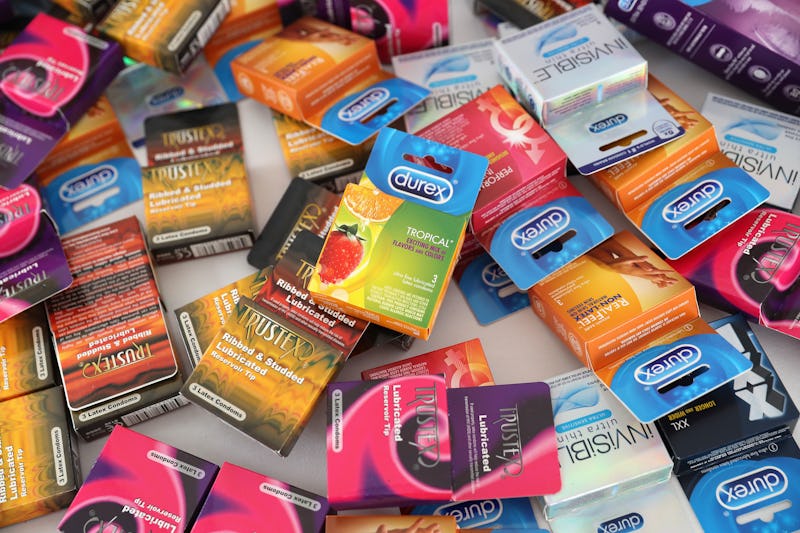 Chris Jackson/Getty Images Entertainment/Getty Images
Differentiating between consensual sex and sexual assault doesn't seem like it should be rocket science, but the growth of awareness of "stealthing," or the nonconsensual removal of a condom during sex, has launched another discussion on the subject. To anyone who could end of up on the receiving end, though, I reckon it's clear that stealthing should be considered sexual assault every time it happens, without any exceptions, full stop. Although some have called it a "trend," that's got to stop. Stealthing is sexual assault, and sexual assault is not a trend.
A study by Yale law student Alexandra Brodsky, which discussed how stealthing could be prosecuted, launched the term into the popular internet vernacular, and in doing so also managed to uncover communities of men who think that they're entitled to do this. These men see it as part of their "right" to "spread their seed," and they use online communities to offer "best practices" to each other.
"I was shocked by the unapologetic promotion of so-called 'stealthing' I found on some dark corners of the internet," Brodsky told Bustle. As she has also noted, "proponents of 'stealthing' root their support in an ideology of male supremacy in which violence is a man's natural right." And that gets to the very heart of the problem.
In order for stealthing to happen, the men doing it either don't understand that removing a condom and thereby potentially exposing their partners to STIs and pregnancy is a violation, or they do comprehend it and don't care. Would any of those men object to, for example, a woman agreeing to cook him dinner and then lacing it with a poison that might or might not make him sick? It's her kitchen, after all. And what's more, poisoning someone counts as aggravated assault. However, as Brodsky found in her study, the laws that victims of stealthing could have recourse to are much more murky.
There is hope in the world, though. A man in Switzerland was recently convicted of rape because he removed the condom during sex, and a lawyer in the U.K. told BBC Newsbeat that removing a condom revokes consent if the partner hasn't agreed to it — meaning that legally, it could be seen as rape. Of course, it is rape — and it's disheartening that it might take some serious legal gymnastics to bring a court to see it that way.
The conversation around stealthing is a nasty reminder for women that sex really can be dangerous if you end up in bed with the wrong person. Imagine learning that even once you've given consent to penetrative sex with a condom, there are still men out there who have a way of turning that into rape. Hopefully, though, the public discourse will at least inform people of the dangers — and, in the best case scenario, be another part of the push to change the prevalent rape culture that leads men to believe that this sort of thing is OK.
It's not OK. No form of sexual assault, stealthing included, is ever acceptable. For those who have proved slow to understanding that, it's about time that it got cleared up.