'Strictly' Could Put An End To Their Same Sex Couples Policy & It's About Time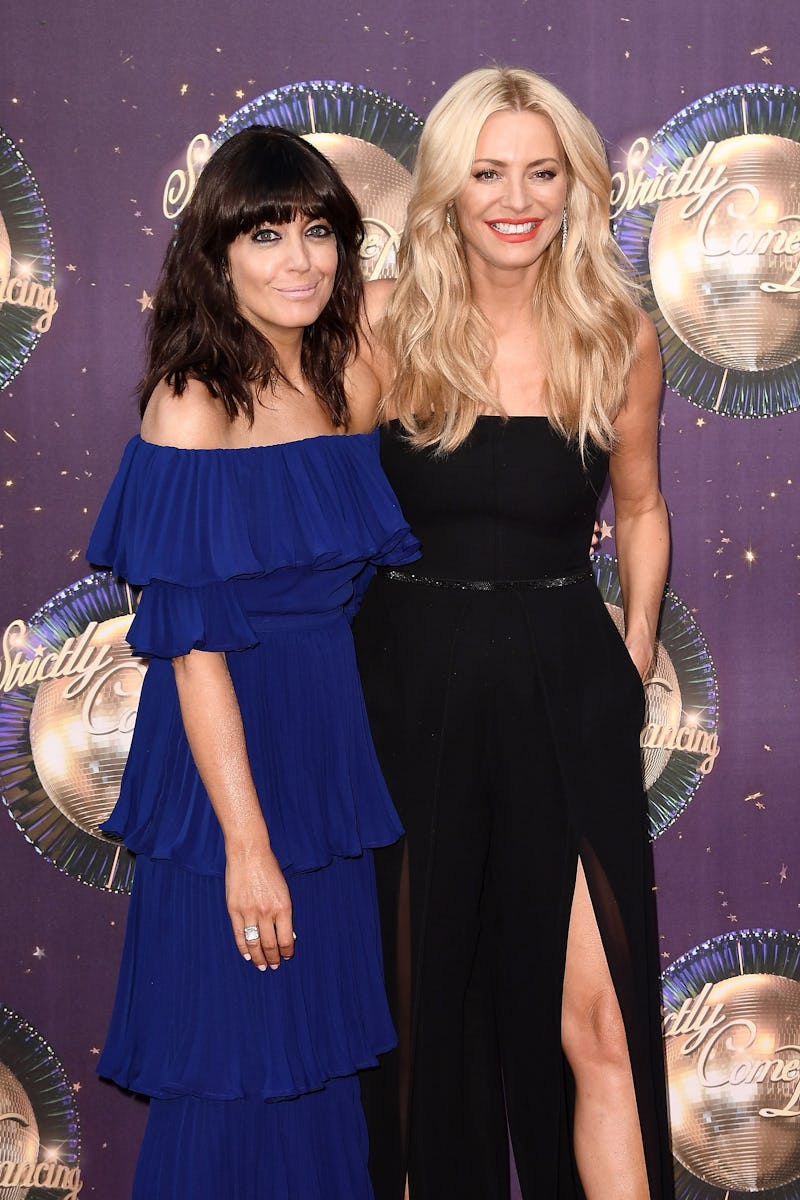 Gareth Cattermole/Getty Images Entertainment/Getty Images
This year marks the 16th series of Strictly, and whilst you're probably thinking about how old that makes you feel, I'm struggling to come to terms with Strictly Come Dancing's same sex couples policy. How so much time has passed without viewers seeing a guy and a guy, or a gal and gal take to the dance floor to perform a tango is beyond me. However, if recent reports are anything to go by, this might just be the first series of the show to include same-sex professional pairings.
According to The Sun, in some of this series' routines, pros Pasha Kovalev and AJ Pritchard "will dance as a duo," meanwhile, Karen Clifton "and another female dancer will perform as a pair" as well. "Some of the dancers have been rehearsing some same sex pairings with plans to introduce then to a few of the professional numbers," a source told the paper. "There have been a lot of calls for same sex pro and celebrity pairings on the show, so this is an ideal way to integrate into the format."
I reached out to a Strictly rep for comment to confirm if there will be same sex couples performing this series who tells me that "there will be one pro dance that features same-sex dancing," but this is "not news for Strictly, [as] there has been same-sex dancing in pro routines many times over the last five years."
It's no secret that the stars and judges are all for same-sex dance couples, especially for the contestants. Speaking about his excitement of being a contestant on Strictly, This Morning's Dr. Ranj Singh told the Mirror that he would "value a time when same sex couples could dance on shows like Strictly" as "it is incredibly important." He continued: "We are making progress but I think there is still some way to go. It does take time, though we are heading in the right direction."
Dr. Singh also stated that if this were the season to introduce same sex pairings between contestants as well, he "would love to dance with a same-sex partner."
Veteran Strictly judge Craig Revel Horwood has also been very vocal regarding his support for same-sex pairings. During a recent interview with BBC News, he said that this concept will happen "eventually" as he believes "more and more people want it."
"I think it would be rather fun," he said. "Maybe the BBC will be brave enough one day to do it."
He also spoke with ITV's Lorraine last September with the same infectious enthusiasm. "In the world of competition there are same-sex couples that do it as well, so there is no reason why they can't happen," he explained. "It's just, I guess, the Beeb have to decide whether they want to do that one year. I think it'll probably happen next year.
"I think same-sex couples can exist. You only have to decide who's going to go backwards really, that's the only difference." Basically, it's an aspect that could easily be implemented in this year's Strictly.
Especially since, as Horwood rightfully pointed out, "the Tango was originally danced between two men," which is a familiar routine on Strictly. "It's amazing seeing Argentine Tango between two men; it's powerful and explosive," he continued. "It's great to celebrate anyone's sexuality and, as you say, it's not just about sex, it's about dancing." Couldn't have said it better myself.
According to fellow judge Shirley Ballas, Italy's version of Strictly already features same sex couples. She told Metro earlier this year: "In Italy they're about to have the final of the Italian version of Strictly and I was informed a same sex couple, two men, made the final...I think it's spectacular. I think things are changing and I couldn't think of anything more exciting, so yes, I am for it."
Personally, I hope the rumours are true; I would love to see same sex couples perform on Strictly this series. The fact that the professional dancers have been pictured rehearsing with same sex partners for the first time is a big step for the show. I just hope the producers follows through when it comes to the live episodes. Come on guys, give the people what they want.
Strictly Come Dancing launches on BBC One at 7:35 p.m. on Sep. 6.