Kat Von D Everlasting Liquid Lip Swatches Are Here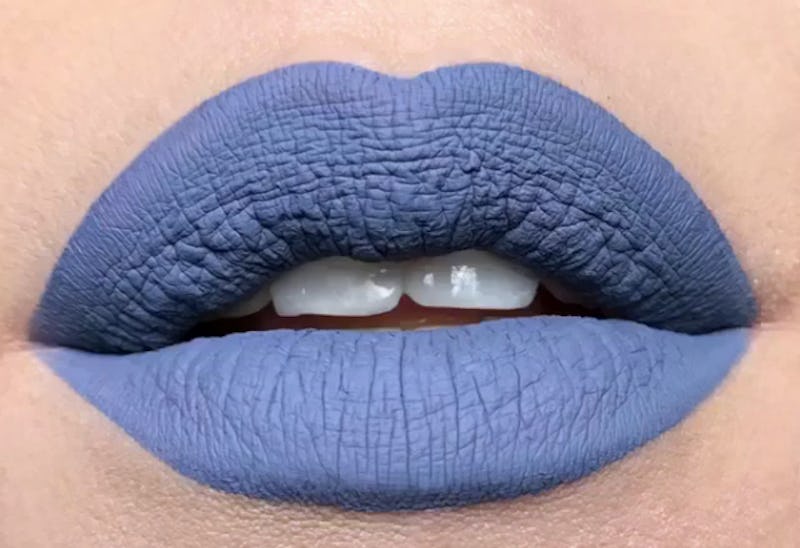 Remember when Kat Von D teased fans about her beauty brand coming out with 25 new shades? Well, she's not making fans wait too long to find out what they look like. Swatches of the upcoming Everlasting Liquid Lipsticks are here, and they're just an gorgeous as you imagined. Plus she added a few extra shades into the swatch party as well. You won't believe how many stunning shades are coming until you see them for yourself.
If there's one thing I love about sneak peeks, it not having to wait to get your hands on them. That's exactly what Kat Von D Beauty is delivering. As if teasing fans with new of 25 new lip shades wasn't enough, Kat Von D already swatched them all and announced the release dates. Bottom line: you can start your 2017 makeup budgeting now.
According to the Instagram posts, there's everything from wearable nudes to unconventional hues. I'm talking gorgeous brown-based pinks, bright and bold reds, and even greens and blues. There's something for everyone in the new line. Kat Von D Also shared a sneak preview of Gold Skool — a metallic, long-wear top coat that will be launching for the brand's 10 year anniversary. It honestly doesn't get any better than this for liquid lipstick lovers.
Thankfully, they're not all coming out at the same time though. So you won't completely break the bank all at once. According to the Instagram post, the 25 shades will arrive as early as next week. You'll have to wait until mid-April for the collection to be fully complete though.
Although there are 25 colors coming, the Kat Von D Beauty showed swatches of 27 shades. She added her Too Faced collab lippie, XO, and mini-size exclusive, Plath, to the mix as well. She said in the caption that the later will soon be available in full-size, and that she's thinking about making XO a full-size as well.
How stunning are those shades! Kat Von D also said in one of her posts that some of the new nude shades will be available in a bundle as well. According to the creator, Muńeca, Ophelia, Ludwig, Sanctuary, Hawkwind, and Crucifix will be available together exclusively at Sephora in February.
There's so much to look forward to in the new year. Something tells me that this is just the start of Kat Von D Beauty's awesome launches too.
Images: thekatvond/Instagram (1)