See The Cover for Tahereh Mafi's New Novel "Whichwood"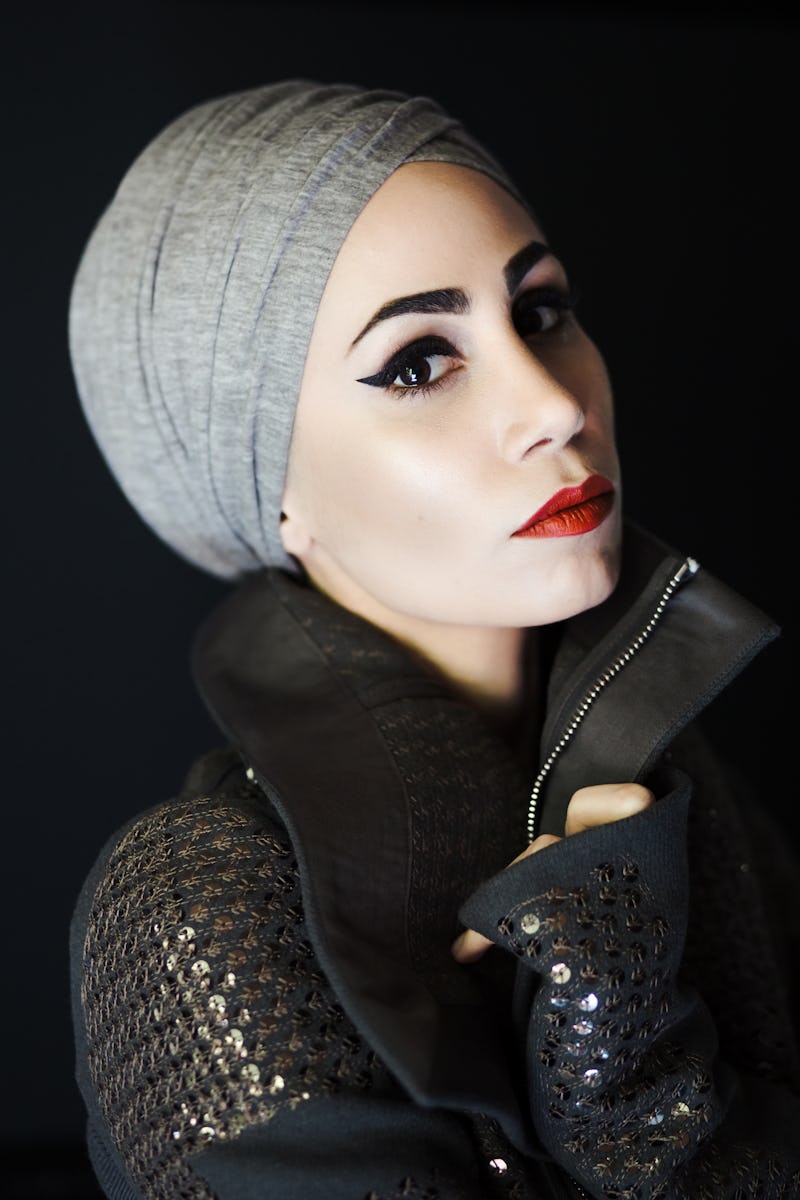 Courtesy of Tana Gandhi and Penguin Random House
It's a bit of an understatement to say that author Tahereh Mafi has been busy.
After the successful release of her first middle grade tale, Futhermore, in 2016, she has since announced the continuation of her incredibly popular YA Shatter Me series with a fourth novel entitled Restore Me, due out in 2018; has been working as a consulting producer on the forthcoming television series based on those books; shared with her delighted readers that she is pregnant with her first child with husband and fellow author Ransom Riggs; and, last but not least announced that, Whichwood, the darker companion to Furthermore, will hit shelves in November 2017. It's understandable if you're exhausted just reading that.
But Mafi's productivity is definitely our gain, because if the synopsis for Whichwood is any indication, you're about to discover your newest fantasy obsession. The story follows Laylee, who can barely remember the happier times before her beloved mother died. Before her father, driven by grief, lost his wits and his way. Before she was left as the sole remaining mordeshoor in the village of Whichwood, destined to spend her days washing the bodies of the dead and preparing their souls for the afterlife. It's become easy to forget and easier still to ignore the way her hands are stiffening and turning silver, just like her hair, and her own ever-increasing loneliness and fear.
But soon, a pair of familiar strangers appears, and Laylee's world is turned upside down as she rediscovers color, magic, and the healing power of friendship. Before we go any further, let's take a look at the stunning cover, shall we?
Whichwood by Tahereh Mafi, $12, Amazon
Whichwood is heavily inspired by Mafi's Persian heritage, and the stories and literature that her parents shared with her growing up. For some it may seem obvious to use your upbringing as a starting point for a novel, but for Mafi it was a journey to get to that point.
"Persian culture has never been fiction to me; it's a part of my life. The food, the poetry, the sounds and scents, the festivals and fairytales, these are as real to me as the bones in my body. It never occurred to me to fictionalize any of it," Mafi tells Bustle. "But then, there's also a much longer answer here, one that speaks to the reflection and reeducation necessary in shedding institutionalized ideas about which mythologies generate great art. The simple truth is that, growing up, I never saw myself represented in mainstream literature. My young self absorbed this invisibility so deeply it nearly erased me from my own consciousness. It took me some time to realize I had permission to be inspired by the tapestry of my own life."
That inspiration, along with Mafi's love of all things sartorial (which first become part of her writing in last year's Futhermore) extend off the page and on to the cover, with Persian-inspired imagery woven into the border and Laylee wearing a gorgeous headscarf and jacket that is equal parts authentic and high fashion. As with everything Mafi does, both choices were intentional.
"My mother spent many of the happiest years of her life as young girl in Azerbaijan and, though it currently stands as a sovereign nation, Azerbaijan was, in her childhood, still a part of Iran. It's this fascinating, breathtaking part of the world that straddles the space between Iran and Russia, and has its own spectacular customs and traditions," she says. "The clothes, colors, and landscapes of Whichwood, and Futhermore, actually, were occasionally inspired by specific scenes and places from my mother's stories and memories. But, ultimately, the novel is more of a cocktail, comprising equal parts truth and imagination."
Another element that continues to play into all of Mafi's work is the idea of broken childhood, a sort of lost innocence, all the while still tempered with hope. We see it throughout Shatter Me, Furthermore and now in Whichwood. For Mafi the realities of that inspiration hit close to home, adding an extra layer of authenticity to her stories.
"The answer is, sadly, impossible to articulate in a few sentences. But I will say this: I grew up in extremely ignorant, xenophobic communities that made for an immensely difficult childhood, the ramifications of which I think I'm still trying to work out," she says.
In the end, though, all of Mafi's protagonists are strong, and capable, even in the face of ultimate adversity.
"Laylee is certainly my idea of a realistic female protagonist. She's a young woman trying desperately to protect herself from a society that wants to hurt her and hold her back. She's anger and heartbreak all at once. I adore her."
And it's certain that readers will adore Laylee just as much as Mafi does...and just as much as they adore Mafi herself.