Taissa Farmiga's 'AHS' Return Involves The Resurrection Of Two Of Your Faves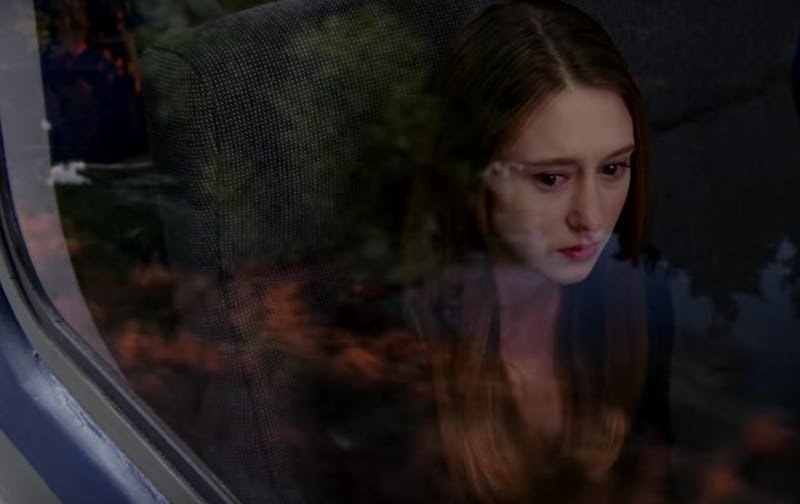 FX
The Apocalypse is almost upon us... American Horror Story: Apocalypse, that is. The eighth season of AHS will be a crossover between at least two previous installments of the anthology series, AHS: Murder House and AHS: Coven, and will premiere Wednesday, Sept. 12 at 10 p.m. ET on FX. Longtime fans of the show have to be excited that some of their favorite characters will be returning. One the original cast members heading right into the apocalypse is Taissa Farmiga. Farmiga played central characters in both Murder House and Coven, and now she is returning to the show just in time for the end of the world. But which characters will Taissa Farmiga play in AHS: Apocalypse?
Farmiga will soon get a chance to show off her acting range, because she will be playing more than one character on the show. According to Entertainment Weekly, Farmiga will be reprising her roles from both Murder House and Coven. In Murder House, Farmiga played the angsty Harmon daughter Violet, who falls in love with the dangerous (and dead) Tate (played by Evan Peters). In Coven, Farmiga was the newest witch in town, Zoe Benson, who was struggling to learn how to properly harness her powers. How will these two characters collide, interact, and fit into the plot? It still remains a bit of a mystery.
Murder House and Coven aired a few years ago, so there are likely more than a few fans who don't exactly remember how everything went down for Farmiga's characters. Don't worry! Here's a refresher. In Murder House, Violet Harmon falls for the deceased school-shooter Tate, a ghost who haunts the Murder House. While Tate was romancing Violet, he also raped her mother, Vivien Harmon (played by the fantastic Connie Britton) impregnating her with twins. Vivien died during childbirth, and only one of the twins survived: Michael, a demonic toddler who was last seen giggling in a pool of his nanny's blood.
None of the Harmons made it out of Murder House alive (Violet died by taking her own life) but Michael will serve as the key to Apocalypse. According to E!, Michael is the antichrist, and will be the one to bring on the Apocalypse. It's been announced that the entire Harmon family will be featured in Apocalypse, so Violet will likely be accompanied by her mother and father when she does appear in the new season of AHS. Will Violet be searching for her demonic brother, hoping to stop him? Or help him...
Farmiga will also be reprising her role as Zoe Benson from Coven, a witch with powers that kill any man she sleeps with. The end of Coven saw Zoe as part of the new coven formed around the leadership of Cordelia (played by Sarah Paulson), and one of the teaser trailers for Apocalypse shows the return of Zoe and Cordelia, along with Madison Montgomery (Emma Roberts) and Myrtle Snow (Frances Conroy). It seems like the witches might be working to help stop the apocalypse... or to revel in it.
Farmiga is not the only one playing multiple characters on this season of AHS. Sarah Paulson will be playing not two but three characters, reprising her roles as Billie Dean Howard from Murder House, Cordelia Goode from Coven, and a new, even more frightening character named Venable, according to Vulture. Evan Peters will also be flexing his acting chops, simultaneously playing Tate from Murder House as well as a new Apocalypse character, though it is still uncertain whether he will also be reprising his role as the zombie Kyle from Coven, per Entertainment Weekly.
One thing's for sure: this season of American Horror Story is sure to be the most riveting, complex, confusing, and star-powered installment yet. Will all your favorites from Coven and Murder House back to play with new Apocalypse creations from the brain of Ryan Murphy, it's sure to an absolute hair-raising spectacle.
Let's just hope it doesn't actually bring on the end-times.