Tanner Tolbert Just Compared Rachel's 'Bachelorette' Season To Andi's With One Fire Tweet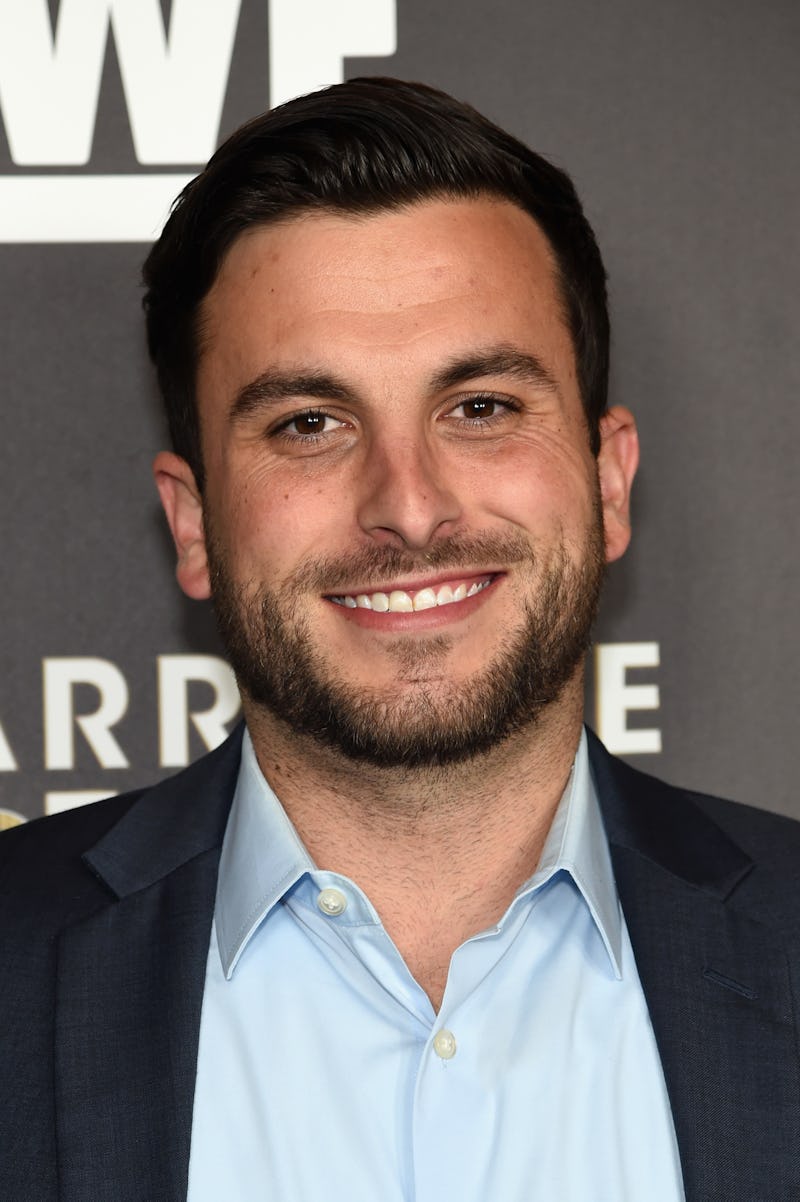 Jamie McCarthy/Getty Images Entertainment/Getty Images
Having watched, uh, I don't know, every season of The Bachelor and The Bachelorette ever (reality television is my cardio), I am very familiar with the old "love" stories. And, after a while, you start to see some similarities between how people fall into relationships. Bachelor Nation alum Tanner Tolbert seems to be in the same boat, because he compared Rachel's Bachelorette season to Andi Dorfman's with one fire tweet.
Andi was in Rachel's position a few seasons ago, and come to think of it, these women are very similar. They're both from southern states (Rachel is a Texan rose, Andi a Georgia peach), they were both attorneys when their respective seasons started, and they wanted marriage stat. When tasked with choosing between former baseball player Josh Murray and professional scarf wearer Nick Viall, Andi went home with Josh's ring on her finger, and Nick eventually became a Bachelor on his own. Rachel is nearing the end of her season, and she has another big decision to make. But hey — where have I seen this situation before? Seems as though Bachelor Nation has lived this one already, huh? Tanner wasn't pulling any punches with his Twitter commentary (and the replies show that some other Bachelor Nation members may agree):
Preach, Tanner! On Rachel's season, Bryan is a hot, suave doctor from Miami, and Peter is a kind, nice man from the Midwest. The parallels are striking, and hopefully Rachel won't be learning from Andi's mistakes. Andi and Josh split up not too long after The Bachelorette ended, and she ended writing a tell-all book about her experiences on the show and with Josh. Rachel, do you have time to write a book? I don't think so. I'm not saying that if Rachel picks Bryan that she'll end up like Josh and Andi, but I'm not not saying that either. Bryan and Josh are two very different people (as are Peter and Nick), but, on the surface, Rachel may be following the ghosts of Bachelorette past — I just hope it works out better for her.