Target Just Brought Back Weekend Deals & The First One Starts Sunday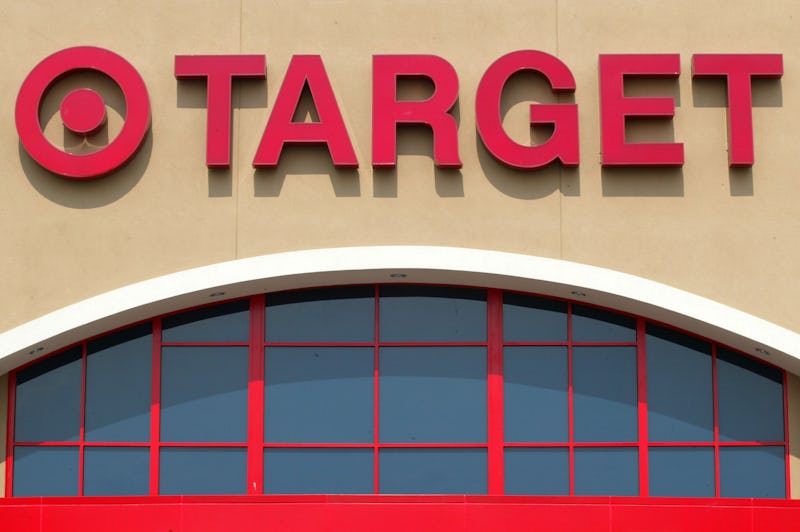 Alex Wong/Getty Images News/Getty Images
Attention, holiday shoppers: Target is bringing back Weekend Deals for 2018. Repeat: Target is bringing back Weekend Deals for 2018. If you've still got some holiday-themed errands to get done — or, heck, even if you just have some regular, day-to-day errands on the schedule — the next few weekends will help you knock out all those shopping-related to-do list items, quickly and affordably. Aren't sales great?
Weekend Deals were first introduced during the 2017 winter holiday season. As the company noted in a press release published at the time, Weekend Deals are "designed to give guests meaningful discounts on the items they are shopping for most during that in the season." Discounts on everything from holiday meal essentials like kitchen appliances to gifts and decorations arrived weekly on Saturdays and Sundays throughout November and December.
In 2018, Weekend Deals return starting this weekend — and not a moment too soon. According to Target, this year's deals are "better than ever," with "even more amazing deals on everything you need for the holidays, including stuff that never goes on sale" headed our way. The deals can be nabbed both in stores and online at Target.com on most Saturdays and Sundays between now and the middle of December.
Why weekends? Because that's apparently when most people do their Target runs — or at least, it is according to Target itself. The press release notes that twice as many people do their Target shopping on Saturdays and Sundays than they do on the average weekday. In some respects, this makes sense; according to the Bureau of Labor, as of 2015, more people have work schedules that run from Monday to Friday than they do ones which include Saturdays and/or Sundays. Those two days are still functionally "the weekend," even if both Monday-through-Friday schedules and 9-to-5 jobs are trending towards obsolescence these days.
The first Weekend Deal for 2018 hits on Dec. 2. This Sunday only, Target GiftCards are 10 percent off when purchased both in-store and on Target's website. You don't need a coupon or a code to get the savings; the discount is applied when you check out—although there is a limit as to how much of a discount you can get per household: According to the fine print, the offer is "valid for up to $300 in Target GiftCard purchases ($30 maximum discount) per household." Your GiftCard purchase also has to be at least $10. GiftCards bought as part of this Weekend Deal can be redeemed starting on Monday, Dec. 3 at 10am CT (11am ET and 8am PT).
A specific end date for the program hasn't been announced, but the press release notes that Weekend Deals will be available "most Saturdays and Sundays though mid-December." That, uh, doesn't actually leave a whole lot of time for them; the first Weekend Deal for 2018 isn't occurring until Dec. 2 (this Sunday), so assuming that "mid-December" means something like Dec. 16 (also a Sunday), Weekend Deals may only be available for about three weekends. It's true that this potential timeline is purely speculation on my part — but either way, Weekend Deals in 2017 were announced significantly earlier than they were this year: The news arrived on Nov. 8, 2017 with the deals beginning on Nov. 11 and 12. To be fair, though, we are coming off of Black Friday and Cyber Monday, so within that context, perhaps the shortened timeline is understandable.
In any event, check Target's A Bullseye View page on Wednesdays for the next few weeks; each new Weekend Deal will be announced there. Happy shopping!
Did you know that you can find Target promo codes at the Bustle Coupons page? Bustle Coupons is a service provided by Groupon in collaboration with BDG Media, Inc. Each time you use a coupon or promo code from Bustle Coupons to make a purchase, Groupon and BDG Media, Inc. earn a small commission. This article was created independently from Bustle's sales department.