Target Is Selling More Than 163 New Beauty Products This Spring & Here Are Some Of The Best Ones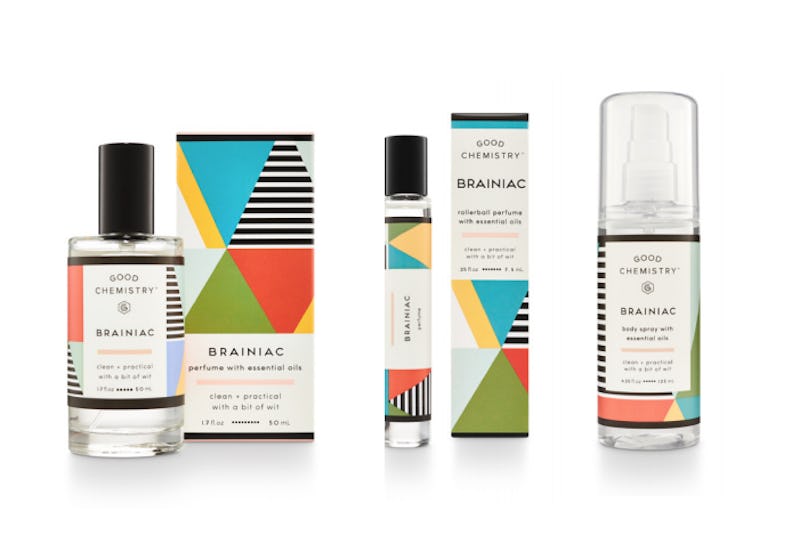 Courtesy Target
As if you didn't already have a reason to make a Target run, there's over 163 more. The retailer is launching a whole slew of new beauty items for spring, and you're going to love every single one of them. The best new Target beauty items are a mix of ones you already know and love and brand new labels. Here's a full list, so you don't miss a single one of the greats.
There's everything from skincare and makeup to hair products and shower products to nail polish. Basically, it just got a lot harder to walk through Target without adding a bunch of things you don't need to your cart.
One of the most exciting launches is the addition of Meow Meow Tweet to the shelves. The brand is a bestselling all-natural beauty brand. Kristin Ess is also adding a whole slew of her haircare items into the mix and Pixi Beauty created some gorgeous and super versatile products to their list of launches as well. If you weren't already excited for springtime to, well, spring, you will be now.
Ready for the best news of all of this? Almost every single items on the 163+ item launch list is under $20. There are a ton for less that $10 and even some that you can stock up on for less than $5. So not only can you find new brands and products that you love, but you can do it without buyers remorse.
In order to make sure you snag all the best beauty products this spring, you'll want to have a plan of attack. That means writing down a list of all things you want to score, before you get distracted by the colorful items and pretty packaging. Thankfully, I've gone ahead and done that for you.
The best beauty products coming to Target are the ones that are the perfect mix of affordable, exciting, and, well, really pretty. Because, let's be honest, packaging is half of the appeal. Here are the items that you can't afford to miss this spring and will likely be the first ones to fly of the shelves.
1. Meow Meow Tweet Deodorant
Meow Meow Tweet Deodorant Cream in Grapefruit, $14, Target
Deodorant might not be the flashiest and sexy item on the list, but trust me when I say that it will change your life. It's all-natural, gluten free, and worth every single penny.
2. Kristin Ess Temporary Hair Tint
Kristin Ess Hair Rose Gold Temporary Tint, $12, Target
Not ready to commit to color, but still want to look great for Coachellla?This is the product for you. The brand also has an air-dry sea salt spray available, which is pretty darn exciting.
3. Pixi Beauty Palette
PIXI by Petra Eye Reflection Shadow Palette, $12, Target
This brand did not skim when it came to spring launches. From skin care to makeup, there are a whole list of items to choose from just from Pixi Beauty alone.
4. Good Chemistry Fragrance Collection
Good Chemistry Wild Child Collection Perfume, $24.99; Roller, $12.99; Body Spray, $10, Target
Don't get too distracted to try out the new fragrances though. There are tons of new scents from Good Chemistry coming. Whoever said stop and smell the roses really meant stop and smell the scents in the Target aisle.
5. Bean Body Coffee Scrub
Bean Body Coffee Scrub in Mandarin, $17, Target
If you haven't jumped on the coffee scrub bandwagon yet, this is the perfect time. Not only is it easier than every to get your hands on, but it also smells incredibly good.
6. Bliss Cleanser
Bliss Makeup Melt Gentle Jelly Cleanser with Rose Flower, $10, Target
Out with the old, heavy cleansers and in with the light ones for spring. Not to mention that this bottle will look great on your bathroom sink. The new items are available Mar. 11.
7. e.l.f. x Christian Siriano
e.l.f. x Christian Siriano Eyeshadow Palette, $12, Target
Or maybe you're looking to really bring the color this season. If so, this Mar. 11 launch is for you.
8. Pacifica Mask
Pacifica Pineapple Mattify Prep Pineapple & Hyaluronic Facial Mask, $4, Target
You can do some last minute spring refreshing with this mask. Because everyone needs a little extra hydration after the winter.
9. Energy Boost Bar Soap
Method Body Energy Boost Bar Soap, $7, Target
This is not a drill: There is now soap that can give you an energy boost as you get clean.
Honestly, you can't go wrong with any of the new items — but these are a great place to start.