This Courtroom Sketch Looks Nothing Like Taylor Swift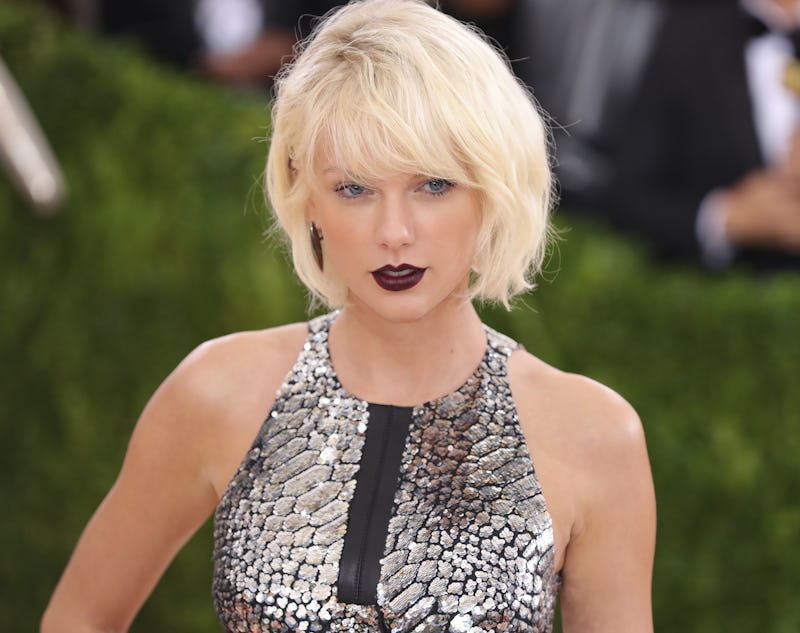 Neilson Barnard/Getty Images Entertainment/Getty Images
Taylor Swift's deposition is making headlines again, but not for the reasons you might think. While going head-to-head over an alleged 2013 sexual assault, the "Bad Blood" singer has also been caught up in another courtroom drama — but this time with the appointed sketch artist. And Twitter's reaction to Swift's courtroom drawing is, as expected, pretty aggressive.
In case you're a bit unfamiliar with the situation, Swift filed a sexual assault lawsuit against Denver DJ, David Mueller, after a 2013 meet-and-greet allegedly went wrong. The singer claims the former KYGO-FM DJ groped her inappropriately and "intentionally" during a photo session. The claims resulted in a couple of countersuits — one from Mueller in which he accused Swift of slander, and another from Swift in which she claims she suffered assault and battery.
In the July 2016 deposition transcript released by Billboard, Swift claims,
"Right as the moment came for us to pose for the photo, he took his hand and put it up my dress and grabbed onto my ass cheek and no matter how much I scooted over it was still there."
Mueller insists that the alleged event was an accident and is just a case of "mistaken identity," and claims that he lost his job because of Swift's claims.
Bustle has reached out to lawyers for Mueller and Swift for additional comment on the case, but did not receive an immediate response.
Now, the drawing being debated by the free world shows a young, blonde woman seated, and surrounded by her council, in what appears to be a Denver courtroom. The courtroom sketch is obviously supposed to be Swift, but it unfortunately looks nothing like her. And naturally, Twitter can't seem to get enough.