Taylor Swift's Pre-Super Bowl Concert Was Amazing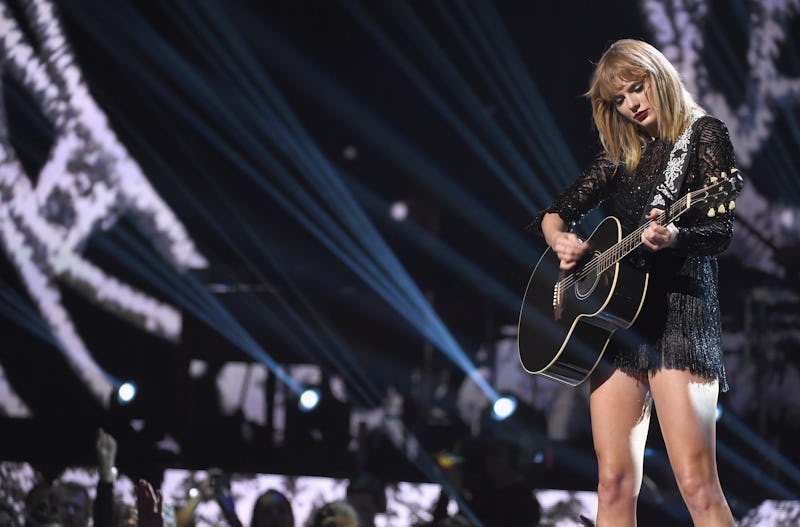 Kevin Winter/Getty Images Entertainment/Getty Images
If you made the trek to Houston and caught Taylor Swift's Pre-Super Bowl concert for DirecTV on Saturday, Feb. 4, then you are among the precious few who will see Swift perform live in 2017. The evening consisted of a 16-song set from the superstar, and included her first live performances of "I Don't Wanna Live Forever" and "Better Man," the song she penned for country group Big Little Town. According to US Weekly, toward the end of the night, Swift told the crowd they had inadvertently attended what may be the only T. Swift concert of the year:
"I have to be really honest with you about something: As far as I know, I'm doing one show in 2017. And as far as I know, this is that one show. So what I'm trying to tell you is, by coming here tonight, you're essentially attending 100 percent of my tour dates for the year, so thank you!"
The news is depressing for Swift fans, but it is not too much of a shock. The singer hasn't been on tour since her 1989 tour back in 2014. Since then, she has performed at multiple awards shows, and worked on new projects like her 50 Shades Darker duet with Malik, but she has put taking her music on the road on the back burner for now. In fact, she only did a single concert in 2016 too — a massive show in Austin, Texas.
Even though she may not be playing anymore concerts this year, doesn't mean Swift is going to disappear from the pop culture radar. Her duet with Malik alone should guarantee at least one awards show performance. It seems as if Swift is taking the less is more approach as she decides what is next for her after 1989.
With two and a half years passed since the release of her hit album, Swift must be mulling her next project. If she needs to focus on her next step instead of going on tour right now, then her fans will have to respect her decision. It could pay off with a whole new album of girl power anthems and heartbreak jams, you never know. At the moment she is keeping her career plans to herself.
You have to hand it to Swift, she definitely knows how to get people talking. Revealing her big show to be potentially her only concert of the year the night before the Super Bowl was an interesting move. It makes you wonder when the singer's next surprise announcement will take place and if that announcement might involve her long-awaited new album? Either way, Swift, all eyes are on you right now.