The 10 Best No-Show Socks For Women That Won't Give You Blisters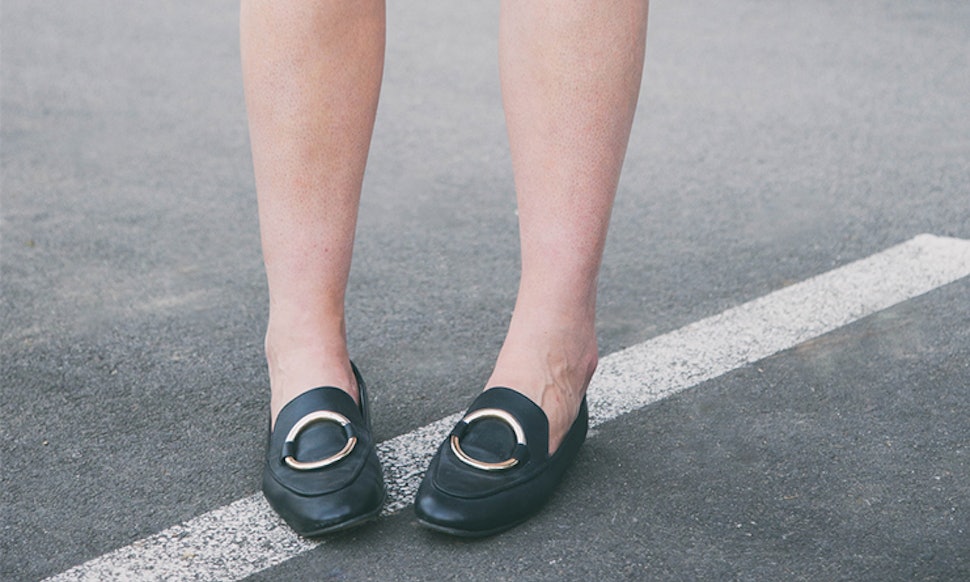 dramalens / fotolia
It may seem like an impossible request made by a demanding and creative fashionista — bring me socks that won't give you blisters! And, oh yeah, make sure they don't look anything like socks! But, actually, the best women's no-show socks that prevent blisters are not a figment of anyone's imagination — they're a wardrobe staple that a lot of us wouldn't dream of living without.
I'm sure there are outfits that look better with socks (thinking, thinking — ah, got one: knee socks worn purposely high in an adorable fashion). But sometimes, especially in the spring and summer, big, bulky socks can take away from a fashion statement instead of adding to one.
Of course, sock-less days come with their own share of problems. If you've ever spent a hot, muggy day walking around the city sans socks while wearing sneakers or clogs, you know exactly what it's like to go four blocks and realize you're never going to make it the rest of the way unless you start walking with your heels on top of your shoes. And then there's the dreadful realization upon returning home that a day spent without socks has just cost you in blisters.
No fun.
Save yourself the pain without compromising on your outfit by stocking up on no-show socks that won't give you blisters.