The 10 Best White Noise Fans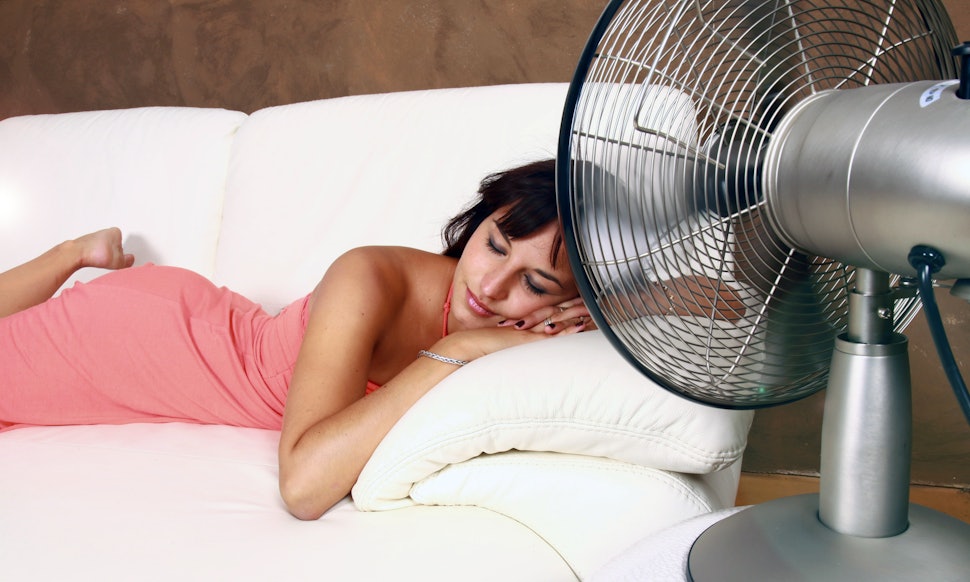 Daylight Photo / Fotolia
In college I had a roommate who was so attached to the sound of her fan, she bought an app on her phone that recreated it everywhere. Since I was living in the same room, I got pretty into the best fans for white noise, and now I can't sleep without something droning on in the background. Lucky for me, my current apartment is in a basement directly next to a boiler, washing machine, and massive dehumidifier. For those of you living in quieter conditions, however, fans will probably fit better in your room.
For some, sleeping in a loud environment might seem counter-intuitive. But according to science, people find white noise soothing because it overrides our brains' protective systems. Even while we sleep, we're listening for potential dangers, so we can wake up if one of them approaches. Hundreds of years ago, that was stuff like lions and tigers and bears (oh my), but now it's likely car horns and your cat knocking stuff over in the kitchen. Christopher Winter, a neurologist and sleep medicine doctor explained to the Huffington Post that the "very basic, nonrepetitive sound" of a fan is able to mask the other noises. "It's an ambient noise that... passes through our consciousness and doesn't really arouse any emotion."
If you need a fan to fall asleep, you're not alone. There are tons of forums and websites all over the internet that discuss the most effective fans for white noise. Here are a few of the best.