The 11 Books I Read When I Need A Little Break From The Daily Grind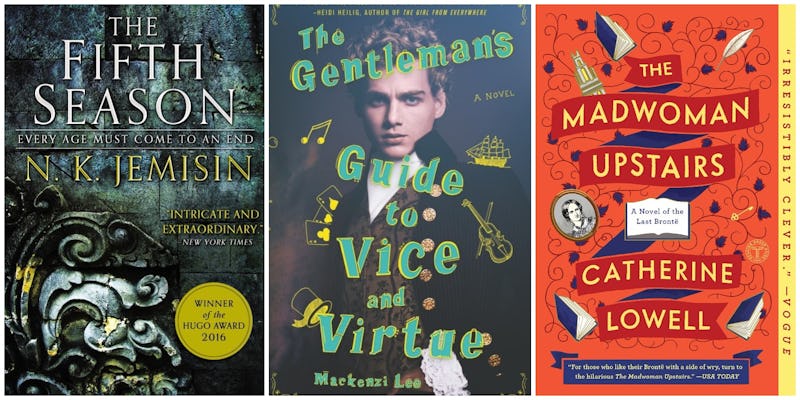 It's 2018, and I think everyone can agree that real life is pretty hard lately. Sometimes, the best thing you can do for yourself is escape into a good book. In books, you can be anything and go anywhere. You can let the problems of the real world melt away as you chase down answers in a heart-thumping plot. When you've got a good book in your hand, you can let your problems go for a little while, and make it through even the hardest of times.
And can we talk for a second about how straight-up relaxing it is to curl up with a book? Whether you're wrapped up in your favorite blanket, reading in the bath, or even cramming a few pages in while headed home on a crowded train, the physical act of reading is so dang soothing. Studies have shown that reading greatly reduces stress — findings that any reader will greet with a great big "duh." Taking that time to pull away from life's chaos to immerse yourself in art can feel so good.
So, if life's got you tearing your hair out, take a break and let one of these fantastic reads whisk you away. And with any hope, by the time you reach the last page, your troubles will have washed away completely.